Why Cirrus Logic, Inc. Fell 10% in February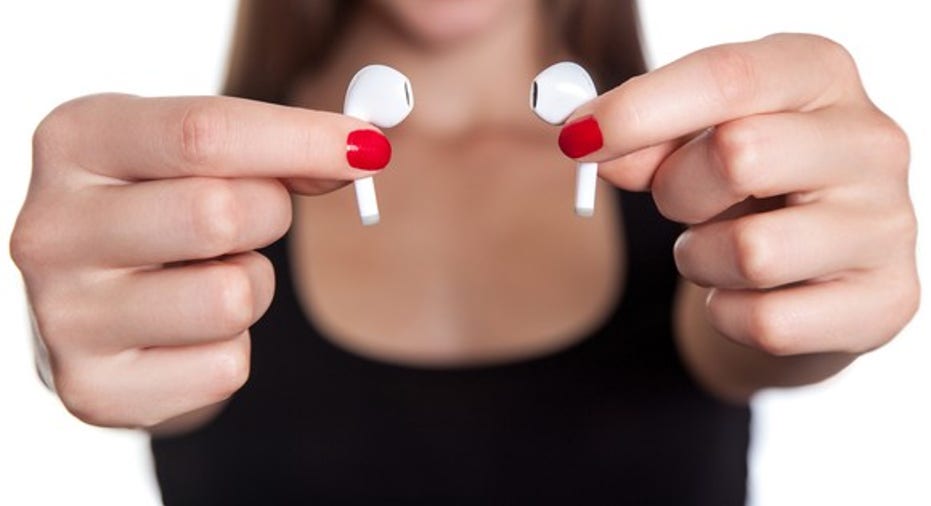 What happened
Shares of Cirrus Logic (NASDAQ: CRUS) fell 10.3% in February 2017, according to data from S&P Global Market Intelligence.
So what
Cirrus reported third-quarter earnings on the first day of February, easily beating analyst forecasts on both the top and bottom lines. But the company's guidance for the fourth quarter came in below Wall Street's expectations, and share prices tumbled more than 13% on the beat-and-slash performance.
Image source: Getty Images.
Now what
About 85% of Cirrus' third-quarter revenue came from a single customer, widely believed to be Apple (NASDAQ: AAPL). Strong sales to this client drove sales sky-high in this report. For the next quarter, the strong sales trend should continue -- but analysts were hoping for an even sharper growth spurt.
As a supplier of audio chips for iPhones, iPads, and iPods, Cirrus' fortunes tend to wax and wane with consumer demand for Apple products -- and with Apple's internal forecasts for the expected sales performance of future releases. That's especially true now that Apple has exorcised traditional headphone jacks from its latest iPhone models, replacing them with a unique wireless technology powered by Cirrus chips on both sides of the phone/headphone connection.
Analysts were hoping for a much greater Apple tailwind in the spring quarter than Cirrus' own forecasts could support. I'll note that Cirrus shares still show a strong 50% return over the last 52 weeks, handily outperforming both Apple and the S&P 500 on the strength of Apple's wireless audio orders. And even so, the stock trades at a very reasonable 15 times trailing earnings.
Cirrus Logic may have taken a rabbit punch in February, but still holds a rare combination of growth and value qualities. Always worth a second look.
10 stocks we like better than Cirrus LogicWhen investing geniuses David and Tom Gardner have a stock tip, it can pay to listen. After all, the newsletter they have run for over a decade, Motley Fool Stock Advisor, has tripled the market.*
David and Tom just revealed what they believe are the 10 best stocks for investors to buy right now... and Cirrus Logic wasn't one of them! That's right -- they think these 10 stocks are even better buys.
Click here to learn about these picks!
*Stock Advisor returns as of February 6, 2017
Anders Bylund has no position in any stocks mentioned. The Motley Fool owns shares of and recommends Apple. The Motley Fool has the following options: long January 2018 $90 calls on Apple and short January 2018 $95 calls on Apple. The Motley Fool also recommends Cirrus Logic. The Motley Fool has a disclosure policy.