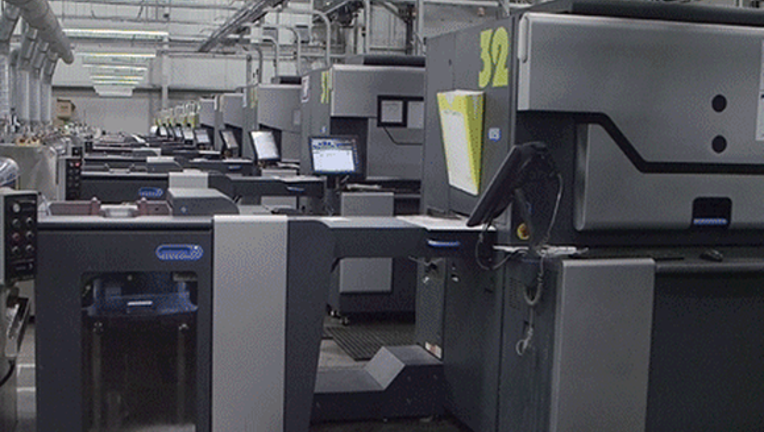 Cimpress' mass customization platform.Image source: Cimpress.
What happened
Shares ofCimpress NV(NASDAQ: CMPR) were down 12.2% as of 11:30 a.m. EST on Thursday after the Vistaprint parent released weaker-than-expected fiscal second-quarter 2017 results.
So what
Quarterly revenue climbed 16.2% year over year (8% excluding currency exchange and contributions from acquisitions), to $576.9 million, while net income declined 41%, to $35 million, or $1.07 per share. By contrast, analysts' consensus estimates predicted Cimpress would report higher earnings of $1.17 per share on revenue of $579.5 million.
As I pointed out in my full earnings takeearlier today, we should note Cimpress stopped providing specific quarterly financial guidance in mid-2015 -- that's when the company outlined its new, long-term-oriented approach ofmaximizing intrinsic per-share value. Since then, Cimpress regularly reminds investors that it is "not targeting any specific revenue growth rates for any particular quarter or year."
Even so, according to CFO Sean Quinn, revenue was in line with expectations, even as growth has been stemmed in the near term by an expected loss of certain partner revenue. And on the bottom line, its profitability is being affected by continued investments both in its mass customization platform, and aimed at improving Vistaprint's value proposition, including expanded product and service offerings and reduced shipping prices.
In addition, Cimpress announced an ambitious restructuring effort aimed at decentralizing its business, improving accountability, and simplifying decision-making. As part of that restructuring, the portion of Cimpress employees in business units rather than centralized groups will increase to 97% by the end of March 2017 (up from 66% at the end of 2016). Cimpress will also eliminate 160 positions, or 1.6% of its workforce, including four executive officers, and reduce previously planned hiring in specific areas.
Now what
That restructuring means Cimpress will incur aggregate pre-tax charges of $28 million to $31 million in the current quarter. But over the longer term, it should also result in annualized pre-tax operating expense savings of $55 million to $60 million, and pre-tax cash flow savings of $45 million to $50 million.
But our fickle market isn't a fan of being effectively told to hurry up and wait to see the fruits of Cimpress' long-term plans. And combined with its underperformance this quarter -- at least relative to Wall Street's expectations -- it's no surprise to see Cimpress shares trading lower today.
10 stocks we like better than Cimpress When investing geniuses David and Tom Gardner have a stock tip, it can pay to listen. After all, the newsletter they have run for over a decade, Motley Fool Stock Advisor, has tripled the market.*
David and Tom just revealed what they believe are the 10 best stocks for investors to buy right now... and Cimpress wasn't one of them! That's right -- they think these 10 stocks are even better buys.
Click here to learn about these picks!
*Stock Advisor returns as of January 4, 2017
Steve Symington has no position in any stocks mentioned. The Motley Fool recommends Cimpress. The Motley Fool has a disclosure policy.