Why Cimpress N.V. Stock Jumped 14.5% in 2016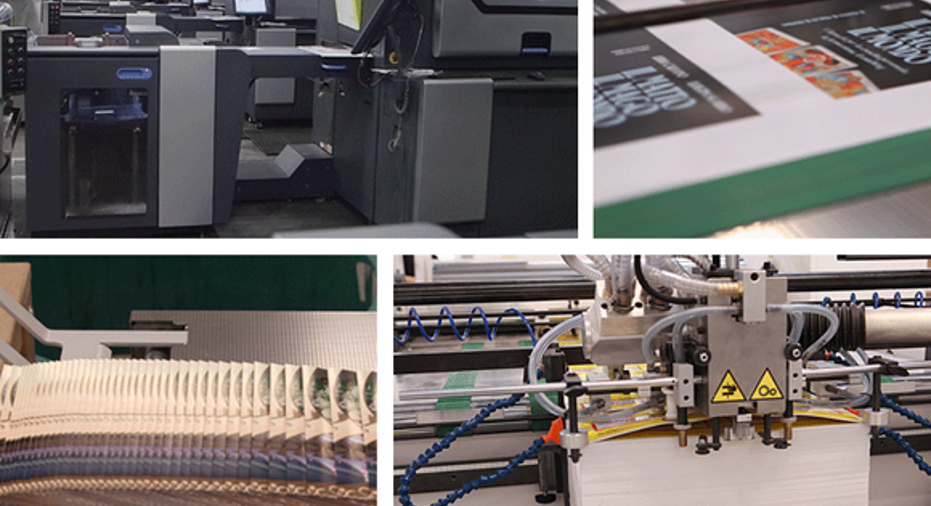 IMAGE SOURCE: CIMPRESS NV
What happened
Shares ofCimpress NV(NASDAQ: CMPR)climbed 14.6% in 2016,according to data from S&P Global Market Intelligence, as the mass customization specialist steadfastly pursued its novel long-term efforts to generate shareholder value.
So what
In August 2015, the company formerly known as Vistaprint outlined a newapproach ofmaximizing its intrinsic per-share value. So while Cimpress works to intelligently allocate capital and maximize cash flow, it also opts no longer provide specific quarterly guidance, and regularly reminds investors it is "not targeting any specific revenue growth rates for any particular quarter or year."
This naturally results in some wide share price swings -- both up and down -- when Cimpress' quarterly results don't line up with Wall Street's estimates. Starting late January, for example, shares jumped more than 25% in the weeks following Cimpress' significantly better-than-expected fiscal second-quarter 2016 report, which saw revenue climb 12.8% year over year, to $496.3 million, and adjusted net operating profit after tax rise 23%, to $82.5 million. For that, Cimpress credited a combination of strong holiday sales in its Vistaprint business, continued strength in the Upload and Print segment, and a slower decline in its partnership revenue.
More recently in October, however, Cimpress shares plunged nearly 15% in a single day after the the company posted a surprise lossfor its fiscal first-quarter 2017.
Nonetheless, Cimpress CEO Robert Keane called it a "solid start" to the new fiscal year, insisting the company is "executing well against our plans to invest in a broad spectrum of long-term organic investments as outlined at the beginning of [fiscal 2016]."
Keane elaborated, "We continue to have confidence that, even though these investments are depressing near-term profitability, they will strengthen our competitive position and improve the intrinsic value of our business, consistent with our fundamental approach to capital allocation."
Now what
Interestingly enough, Cimpress stock rebounded for the duration of 2016 as investors mulled Keane's words. So despite our market's propensity for knee-jerk reactions, Cimpress' gains last year leave hope that investors understand the rationale behind its strategic moves. Though we can almost certainly expect more volatility ahead as Cimpress continues to implement its plans, I think its stock will ultimately continue to deliver market-beating gains from here.
10 stocks we like better than Cimpress When investing geniuses David and Tom Gardner have a stock tip, it can pay to listen. After all, the newsletter they have run for over a decade, Motley Fool Stock Advisor, has tripled the market.*
David and Tom just revealed what they believe are the 10 best stocks for investors to buy right now... and Cimpress wasn't one of them! That's right -- they think these 10 stocks are even better buys.
Click here to learn about these picks!
*Stock Advisor returns as of January 4, 2017
Steve Symington has no position in any stocks mentioned. The Motley Fool recommends Cimpress. The Motley Fool has a disclosure policy.