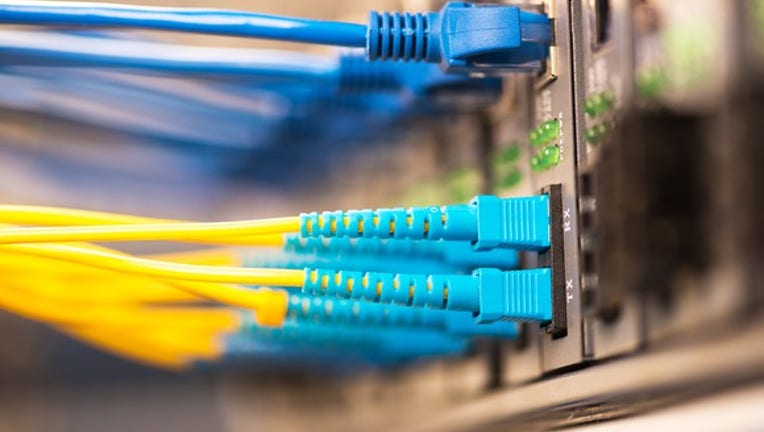 What happened
Shares of Ciena (NYSE: CIEN) soared as much as 19.2% higher on Thursday morning, sparked by the telecommunications networking equipment maker's strong second-quarter earnings report.
So what
In the second quarter, Ciena's adjusted earnings rose 32% year over year to $0.45 per diluted share, besting Wall Street's consensus estimate by $0.08. On the top line, revenue increased 10% over the year-ago period to land at $707 million, exceeding analyst estimates by $11 million.
Image source: Getty Images.
Now what
Ciena's sales surged 57% higher in the Asia Pacific region and rose 7% in North America, led by strong demand for converged packet optical equipment. These are high-speed connection platforms that connect data centers and connectivity hubs to fiber-optic long-haul links.
Looking ahead, management expects third-quarter sales to land near $725 million, up from $271 million in the same quarter of 2016 and slightly above the Street's current estimates.
Ciena CEO Gary Smith explained that his company exploited a growing competitive advantage amid "positive market dynamics." Reading between the lines, it looks like American and Asian telecoms are getting ready for the next round of large-scale infrastructure upgrades. In short, the fiber-optic networking sector seems due for a large upswing.
This morning's price surge set fresh multiyear highs for Ciena and also pushed other fiber-optic network specialists higher. Some of Ciena's sector peers traded as much as 7% higher on Thursday morning.
10 stocks we like better than CienaWhen investing geniuses David and Tom Gardner have a stock tip, it can pay to listen. After all, the newsletter they have run for over a decade, Motley Fool Stock Advisor, has tripled the market.*
David and Tom just revealed what they believe are the 10 best stocks for investors to buy right now... and Ciena wasn't one of them! That's right -- they think these 10 stocks are even better buys.
Click here to learn about these picks!
*Stock Advisor returns as of May 1, 2017
Anders Bylund has no position in any stocks mentioned. The Motley Fool has no position in any of the stocks mentioned. The Motley Fool has a disclosure policy.