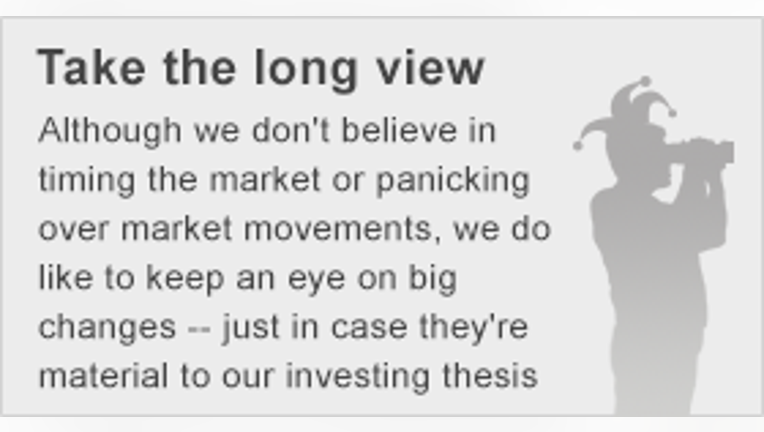 What: Shares of the clinical-stage biopharmaChimerix lost over 80% of their value this morning on exceptionally high volume due to the failure of its lead product candidate,brincidofovir (CMX001), in a late-stage study. Specifically, brincidofovir missed its primary endpoint as a potential preventative treatment forcytomegalovirus (CMV) infection in patients undergoing hematopoietic cell transplantation in a Phase 3 study called SUPPRESS.
The company suggested that these disappointing results may have been affected by cases ofgraft-versus-host-disease in thebrincidofovir arm, whereby putting them at greater risk of contracting CMV.
So what: Prior to today's news, the market seemed fairly confident thatbrincidofovir would prove to be an effective preventative treatment for CMV, and eventually go on to gain a regulatory approval for this indication, as evidenced by the company's $1.6 billion market cap heading into this top-line data release. As this late-stage study shows, though, investors should never take anything for granted when it comes to experimental-stage drugs.
Now what: Per the press release, Chimerix's management said its short-term goal is to better understand the drug's late-stage results in the CMV setting, and assess how the drug performed in certain sub-populations such as T-cell depleted transplant recipients. Until then, however, investors will have to look toward the drug's other indications, such as adenovirus infections and smallpox, to create value going forward. I'm personally content to watch this small-cap biopharma from the safety of the sidelines for the moment.
The article Why Chimerix's Shares Collapsed Today originally appeared on Fool.com.
George Budwell has no position in any stocks mentioned. The Motley Fool has no position in any of the stocks mentioned. Try any of our Foolish newsletter services free for 30 days. We Fools may not all hold the same opinions, but we all believe that considering a diverse range of insights makes us better investors. The Motley Fool has a disclosure policy.
Copyright 1995 - 2015 The Motley Fool, LLC. All rights reserved. The Motley Fool has a disclosure policy.