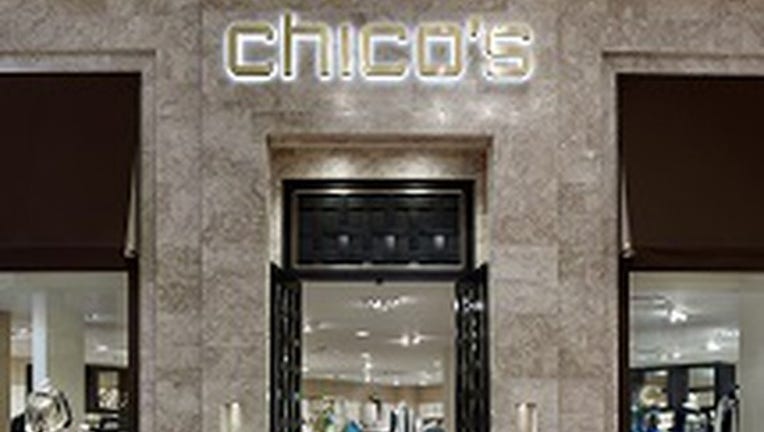 What happened
Shares ofChico's FAS, Inc.(NYSE: CHS) were falling today after the women's clothing chain posted disappointing earnings results in its first-quarter report.As of 12:51 p.m. EDT, the stock was down 12.3%.
Image source: Chico's FAS.
So what
Chico's joined the lineup of retailers posting subpar reports this earnings season, as the company saidcomparable sales plunged 8.7%, falling sharply at both its namesake brand and its White House Black Market chain. Overall revenue was down 9.2%, to $583.7 million, missing estimates at $625.4 million by a wide margin.
Bottom-line performance was stronger, as earnings per share (EPS) actually rose $0.01 from the prior year, to $0.26, as the company slashed selling, general, and administrative (SG&A) expenses. Still, that result fell short of Wall Street expectations at $0.29.
CEO Shelley Broader noted the "challenging environment" and said the company was continuing to "execute against our strategic plan to increase profitable sales and long-term earnings."
Now what
Looking ahead, management said it expected a mid-single-digit decline in comparable sales for the full year, but said gross margin would improve slightly. Management did not provide EPS guidance, but that forecast indicates that profits should fall slightly for the year. Analysts had expected EPS to increase from $0.81 to $0.92.
While management should be commended for delivering profit growth in spite of plunging comparable sales, the guidance and weakness in its two biggest brands make it clear why the stock is down double digits. Expect Chico's FAS to continue to struggle,along with much of the apparel retail sector.
10 stocks we like better than Chico's FASWhen investing geniuses David and Tom Gardner have a stock tip, it can pay to listen. After all, the newsletter they have run for over a decade, Motley Fool Stock Advisor, has tripled the market.*
David and Tom just revealed what they believe are the 10 best stocks for investors to buy right now... and Chico's FAS wasn't one of them! That's right -- they think these 10 stocks are even better buys.
Click here to learn about these picks!
*Stock Advisor returns as of May 1, 2017
Jeremy Bowman has no position in any stocks mentioned. The Motley Fool has no position in any of the stocks mentioned. The Motley Fool has a disclosure policy.