Why Chesapeake Energy Corporation is Up Big Again Today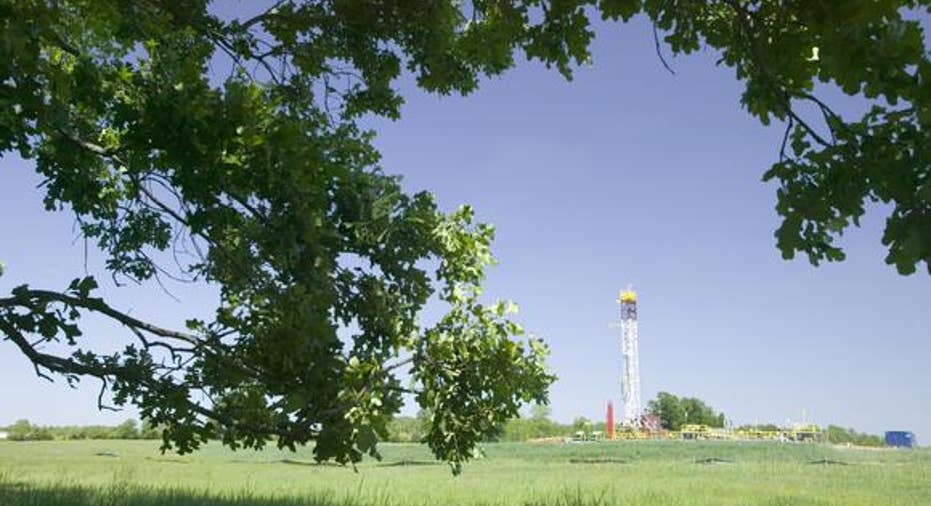 Image source: Southwestern Energy.
What: After surging nearly 20% on Monday, shares of Chesapeake Energy were at it again Tuesday. By 11:15 a.m. EST the stock was up more than 27% after positive analyst comments fueled both bullish buying and short covering.
So what: Chesapeake Energy's recent rally was ignited Monday when the company announced that it received some much needed relief from its banks. Not only did they reaffirm its borrowing base at $4 billion and ease its debt covenants, but its banks also agreed not to review its credit facility until next June buying the company some valuable time to sort out its financial woes. While the company did have to pledge 90% of its assets as collateral against this facility it at least took a possible Chapter 11 event off the table for the time being.
With bankruptcy off the table, some analysts are starting to change their tune on the stock. Tudor, Pickering, Holt, for example, upgraded the stock from a sell to a hold Tuesday. That's on top of Citi's upgrade of the company's 2017 and 2018 high yield bonds to a buy on Monday.
Chesapeake Energy's rally, as well as higher oil prices, are taking other troubled oil and gas producers higher Tuesday. Southwestern Energy , which got itself into hot water after paying nearly $5 billion to buy assets from Chesapeake Energy a couple of years ago, rallied more than 10% Tuesday morning. While Southwestern Energy is not quite as financially stressed as Chesapeake Energy is at the moment, it did cease all drilling this year so that it can use that cash to pay down its own debt to avoid being sucked under if Chesapeake Energy went bankrupt. That said, with Chesapeake Energy being thrown a lifeline, it has eased concerns across the sector because it would suggest that banks will likely be lenient with other producers, especially less stressed companies like Southwestern Energy.
Now what: While bankruptcy seems to be off the table for now, an "uphill battle still lies ahead" for Chesapeake Energy according to Citi. Topping the list is the fact that it still needs to sell assets in order to completely wipe away future bankruptcy worries. In other words, there's still a lot of balance sheet risk that needs to be removed before this stock is back on solid ground.
The article Why Chesapeake Energy Corporation is Up Big Again Today originally appeared on Fool.com.
Matt DiLallo has no position in any stocks mentioned. The Motley Fool has no position in any of the stocks mentioned. Try any of our Foolish newsletter services free for 30 days. We Fools may not all hold the same opinions, but we all believe that considering a diverse range of insights makes us better investors. The Motley Fool has a disclosure policy.
Copyright 1995 - 2016 The Motley Fool, LLC. All rights reserved. The Motley Fool has a disclosure policy.