Why Chemours, Zeltiq Aesthetics, and Vale Jumped Today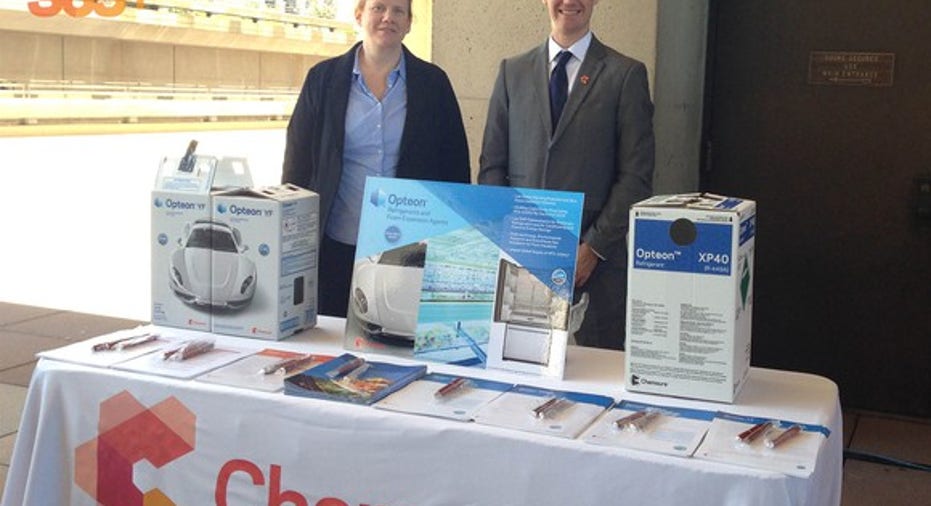 The stock market maintained its rally on Monday, as investors continued to look ahead to more forward momentum from the federal government in its efforts to make Wall Street-friendly financial and regulatory reforms. The Dow Jones Industrials surged to another all-time high, and other major market benchmarks also climbed more than half a percent to unprecedented levels of their own. Some company-specific news added to the positive sentiment among investors, and Chemours (NYSE: CC), Zeltiq Aesthetics (NASDAQ: ZLTQ), and Vale (NYSE: VALE) were among the top performers on the day. Below, we'll look more closely at these stocks to tell you why they did so well.
Chemours gets some help
Chemours stock soared 14% after the chemical specialist and its former parent, DuPont (NYSE: DD), agreed to a mass settlement of lawsuits concerning alleged toxic chemical exposure from a processing plant in West Virginia. The incident occurred before DuPont spun off Chemours, and investors had thought that Chemours would end up being solely liable. Instead, the $670.7 million settlement of about 3,500 outstanding claims will come half from DuPont and half from Chemours, and investors celebrated what they hope will be the chance for Chemours to put the contentious issue behind it. Some fear that similar plants elsewhere could involve hidden liability, but for now, shareholders appear content to have the most obvious problem under control.
Image source: Chemours.
Zeltiq gets a buyer
Shares of Zeltiq Aesthetics climbed 13% after Allergan (NYSE: AGN) announced that it would buy the body-contouring specialist for $2.48 billion. Under the terms of the deal, Allergan will pay $56.50 per share in cash for Zeltiq, and the parties expect the acquisition to close in the second half of 2017. Zeltiq CEO Mark Foley was happy with the deal, calling Allergan "ideally suited to realize the maximum commercial potential of the Zeltiq controlled-cooling technology platform." Meanwhile, Allergan expects the deal to be accretive to earnings immediately, and Allergan CEO Brett Saunders said that "by adding the best-in-class body contouring CoolScuplting System to our best-in-class facial aesthetics, plastic surgery, and regenerative medicine offerings, we are creating a world-class aesthetics business." With Allergan's Botox and the new technology that Zeltiq offers, the combined company will undoubtedly have a huge impact on the industry overall.
Vale hangs onto its top executive
Finally, Vale stock gained 8%. The Brazilian mining company benefited from rising markets for copper and other base metals, and that helped Vale gain ground. At the same time, the company also appears to be ready to offer CEO Murilo Ferreira another two years to lead Vale. Private investors have been concerned about the influence of government officials in potentially trying to name a political appointee to the position, which they worry could hurt Vale's business acumen at a critical time for the mining industry in South America. With news that Ferreira might be on board for the foreseeable future, shareholders hope that Vale will be able to move forward and take advantage of improving conditions in commodity markets across the globe.
Offer from The Motley Fool: The 10 best stocks to buy nowMotley Fool co-founders Tom and David Gardner have spent more than a decade beating the market. In fact, the newsletter they run, Motley Fool Stock Advisor, has tripled the S&P 500!*
Tom and David just revealed their ten top stock picks for investors to buy right now.
Click here to get access to the full list!
*Stock Advisor returns as of 1/30/2017
Dan Caplinger has no position in any stocks mentioned. The Motley Fool owns shares of Companhia Vale. The Motley Fool recommends Zeltiq Aesthetics. The Motley Fool has a disclosure policy.