Why Chemours Jumped 47% in November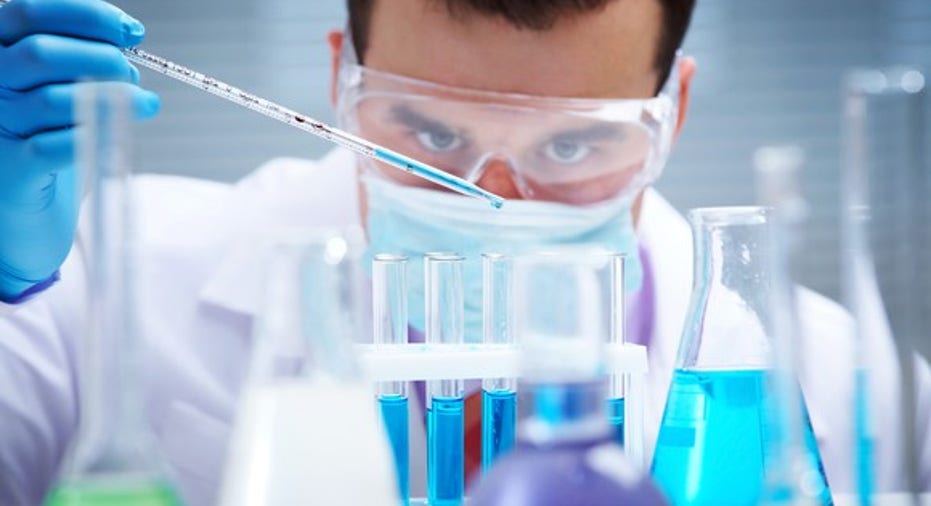 Chemical company Chemours was spun off from DuPont in 2015. Image source: Getty Images.
What happened
Shares of chemical companyChemours(NYSE: CC) had an amazing November, rising 46.8% on the heels of a great Q3 earnings report. This was on top of already-huge gains in August after positive Q2 earnings. As of the end of November, the stock had climbed a mind-boggling 351%, handily crushing the S&P 500 and chemical peers such as DuPont(NYSE: DD):
So what
Obviously, these are extraordinary numbers, but a little bit of context is needed. Chemours' stock may be having an awesome 2016, but 2015 was a different story for the company. When it was spun off from DuPont in July 2015, its former parent loaded it up with massive legal and environmental liabilities as well as $4 billion in net debt. So it's no surprise that the stock promptly sank, losing more than two-thirds of its value by the end of the year.
So even with the stock's fantastic gains so far in 2016, investors who found themselves owning the stock after the spinoff hadn't benefited. But with November's performance, they are now handily beating the market:
Chemours has made progress paying off its debt and expects its total debt load by year's end to be down to about three times EBITDA, compared with five times EBITDA at the time of the spinoff. The company's titanium dioxide business, which had been in trouble thanks to lower sales and falling global prices, is finally recovering, with earnings up 80% YOY.In short, things are looking a lot better for Chemours than they were a year ago.
Now what
Despite improving market conditions, you should still be cautious about buying Chemours stock, because those legal and environmental liabilities haven't gone away. In fact, in the case of one chemical, PFOA, the litigation is just beginning, with 40 trials scheduled for next year alone. The first two PFOA trials resulted in a combined $7.2 million in judgments against DuPont, which are currently being appealed.
Chemours has agreed to indemnify DuPont for any damages resulting from PFOA litigation.If Chemours is held even partially liable for DuPont's PFOA claims, the costs could run into the billions of dollars, on top of the debt and other liabilities with which Chemours is already saddled.That would put a huge dent in Chemours' balance sheet and almost certainly cause the stock to drop. Even with its recent gains, Chemours is a risky bet.
10 stocks we like better than Chemours When investing geniuses David and Tom Gardner have a stock tip, it can pay to listen. After all, the newsletter they have run for over a decade, Motley Fool Stock Advisor, has tripled the market.*
David and Tom just revealed what they believe are the 10 best stocks for investors to buy right now... and Chemours wasn't one of them! That's right -- they think these 10 stocks are even better buys.
Click here to learn about these picks!
*Stock Advisor returns as of Nov. 7, 2016
John Bromels has no position in any stocks mentioned. The Motley Fool has no position in any of the stocks mentioned. Try any of our Foolish newsletter services free for 30 days. We Fools may not all hold the same opinions, but we all believe that considering a diverse range of insights makes us better investors. The Motley Fool has a disclosure policy.