Why Celldex Therapeutics Stock Fell by Almost 10% in January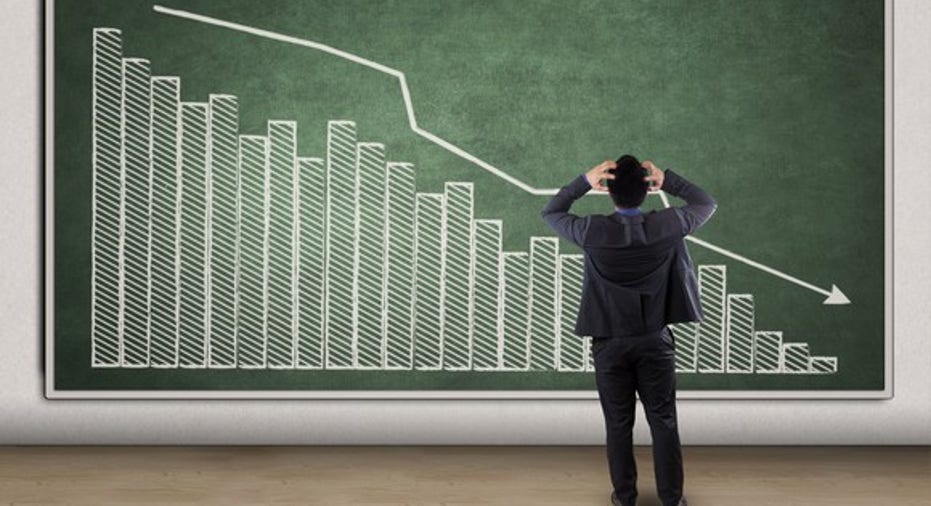 What happened
According to data fromS&P Global Market Intelligence, shares of the clinical-stage biotech Celldex Therapeutics (NASDAQ: CLDX) slid by 9.7% in Januaryand did so without a clear catalyst. In fact, the company has pretty much maintained radio silence ever since theAmerican Society of Hematology Annual Meeting at the start of December.
So what
Celldex was not the only biotech to start the year on a sour note. Although the iShares Nasdaq Biotechnology ETF (NASDAQ: IBB) did manage to eke out a small 3% gain in January, a large number of biotechs and biopharmas of all sizes lost ground last month.
Image source: Getty Images.
The underlying reason behind this widespread weakness appears to be President Trump's renewed vow to somehow slash prescription drug prices inside the United States.
Now what
Developmental companies like Celldex depend on high prices to absorb the enormous costs associated with developing their first drugs and subsequently bringing them to market. In fact, it's estimated that it costs well over $2 billion to bring a drug through the clinic and onto pharmacy shelves.
Unfortunately, President Trump has yet to reveal any details on how he plans on reducing prescription drug prices while still making it worthwhile for clinical-stage companies to plow tremendous sums of capital into the ultra-risky process of conducting human clinical trials.
Until this keystone issue is resolved, biotech investors can probably bank on further volatility, especially among smaller companies that lack stable cash flows, such as Celldex.
Celldex, with its two lead drug candidates glemba and varlilumab, remains an intriguing clinical-stage biotech stock, but only for the most strong-stomached of investors.
10 stocks we like better than Celldex Therapeutics When investing geniuses David and Tom Gardner have a stock tip, it can pay to listen. After all, the newsletter they have run for over a decade, Motley Fool Stock Advisor, has tripled the market.*
David and Tom just revealed what they believe are the 10 best stocks for investors to buy right now... and Celldex Therapeutics wasn't one of them! That's right -- they think these 10 stocks are even better buys.
Click here to learn about these picks!
*Stock Advisor returns as of January 4, 2017
George Budwell owns shares of iShares NASDAQ Biotechnology Index. The Motley Fool recommends Celldex Therapeutics. The Motley Fool has a disclosure policy.