Why Celldex Rallied 22% In November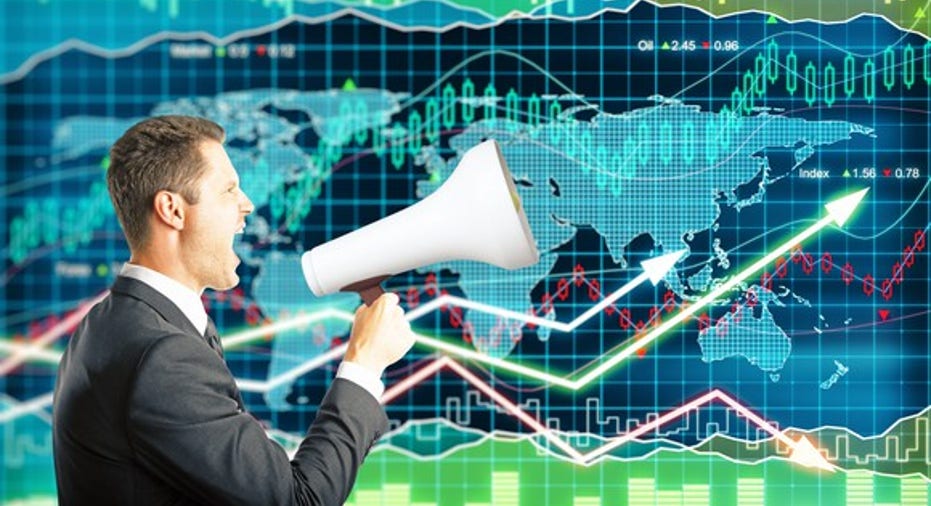 Image source: Getty Images.
What happened
After announcing the acquisition of the privately held Kolltan and reporting third-quarter financials, shares in Celldex Therapeutics (NASDAQ: CLDX) jumped 22% last month,according toS&P Global Market Intelligence.
So what
Acquiring Kolltan nets Celldex a pipeline of early stage biologics targetingreceptor tyrosine kinases that Celldex believes complements its existing drug development plans.
Among the interesting biologics Celldex is acquiring are KTN0158, amonoclonal antibody that inhibitors KIT activation and receptor dimerization in tumor cells and mast cells, and KTN3379, a monoclonal antibody designed to block the activity of ErbB3 (HER3). KTN0158 iscurrently in a Phase 1 dose escalation study in refractory gastrointestinal stromal tumors, andKTN3379 recently completed a Phase 1b study for use alongside Erbitux in refractory head and neck squamous cell carcinoma and BRAF-mutant non-small cell lung cancer.
Celldex also updated investors on its financials and clinical trial progress early last month.
The company's third-quarter operating expenses were $32.2 million and its net loss was roughly $30 million. Celldex finished September with $203 million in cash and equivalents, down from $220 million in June, and $16.2 million in long-term liabilities. Management expects that cash on hand and money that can be raised via an existing stock issue plan can fund operations through 2018.
Celldex's lead product candidate, glembatumumab vedotin, continues to enroll patients with metastatic triple negative breast cancer over-expressing gpNMB in a phase 2b study. Management reports enrollment in this trial has accelerated and they expect to provide an updated target for completing trial enrollment early next year.
Management also reminded investors that they had reported data from a phase 2 study of glemba in checkpoint-refractory metastatic melanoma last quarter. The study met its primary overall response endpoint, and they're now enrolling patients to evaluate glemba in combination with other therapies, including Celldex's varlilumab and commonly prescribed checkpoint inhibitors.
Now what
Celldex's investors took a big hit earlier this year when Rintega failed in a phase 3 brain cancer trial. Now, shares could be finding their footing as investors model for opportunities associated with other potential treatments that are making their way through Celldex's pipeline.
Celldex's firm financial footing, and the potential for pipeline data over the next year or two, makes this stock intriguing. However, Celldex's focus is on oncology, and historically, 93% of cancer trials fail in clinical studies. Therefore, Celldex is a high risk/high reward stock that's best left to aggressive investors able to withstand additional future trial failures.
10 stocks we like better than Celldex Therapeutics When investing geniuses David and Tom Gardner have a stock tip, it can pay to listen. After all, the newsletter they have run for over a decade, Motley Fool Stock Advisor, has tripled the market.*
David and Tom just revealed what they believe are the 10 best stocks for investors to buy right now... and Celldex Therapeutics wasn't one of them! That's right -- they think these 10 stocks are even better buys.
Click here to learn about these picks!
*Stock Advisor returns as of Nov. 7, 2016
Todd Campbell owns shares of Celldex Therapeutics.Todd owns E.B. Capital Markets, LLC. E.B. Capital's clients may have positions in the companies mentioned.Like this article? Follow him onTwitter where he goes by the handle@ebcapitalto see more articles like this.
The Motley Fool recommends Celldex Therapeutics. Try any of our Foolish newsletter services free for 30 days. We Fools may not all hold the same opinions, but we all believe that considering a diverse range of insights makes us better investors. The Motley Fool has a disclosure policy.