Why Celgene Corp Is a Better Buy Than Gilead Sciences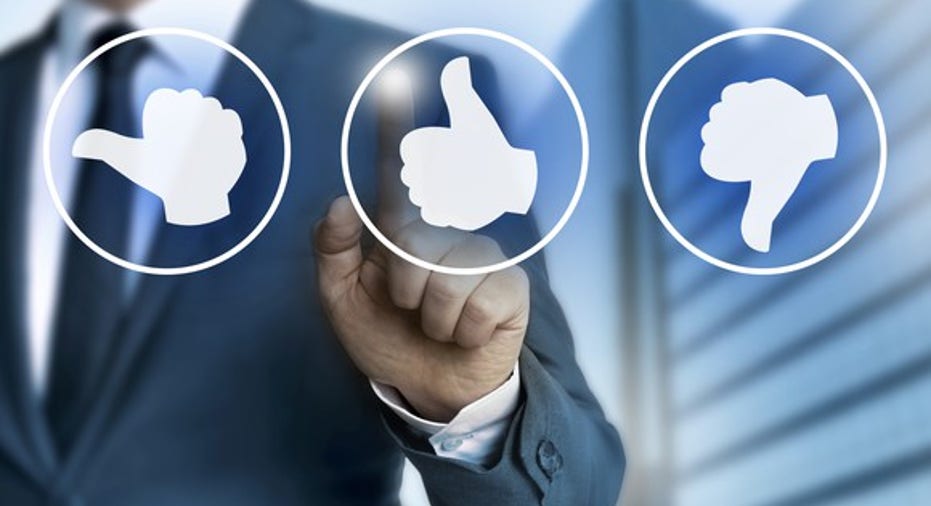 Image source: Getty Images.
Over the past five years, there have perhaps been no large-cap biotech companies that have been as successful as Celgene Corp. (NASDAQ: CELG) and Gilead Sciences (NASDAQ: GILD). New drug launches have resulted in sales and profit surging higher at both companies. However, Gilead Sciences has been stumbling lately, and after reviewing the two companies' products and pipelines, I think it's Celgene that offers investors the best shot at future growth.
Better product portfolio
Undeniably, both companies have proven they know how to develop and commercialize top-selling medications.Celgene is the market-leading maker of multiple myeloma drugs, and Gilead Sciences dominates the market for both HIV and hepatitis C treatment.
Celgene's Revlimid is the most prescribed first- and second-line multiple myeloma drug, and Pomalyst is rapidly winning market share in the third-line setting. Last quarter, Revlimid's sales grew 30% to $1.9 billion versus a year ago, while Pomalyst's sales grew 33% to $341 million year over year.
Gilead Sciences' HIV and HCV drugs capture more than 80% of their respective markets. A new, safer formulation of the popular HIV drug Viread, marketed under the brand name TAF, isreinvigorating HIV revenue. And the company's oral hepatitis C drugs have transformed treatment in the indication, resulting in Gilead Sciences' hepatitis C sales exiting 2015 at a formidable $5 billion quarterly clip.
Both companies deserve kudos for those successes, but Celgene's first foray into autoimmune disease has gone far better than Gilead Sciences' first foray into oncology, and that's allowing Celgene to post top- and bottom-line growth while Gilead Sciences' sales slip.
Celgene notchedFDA approval of Otezla for psoriasis in 2014, and ever since, the drug's prescription market share has been outpacing some of the best-selling drugs in the indication. Last year, Otezla's sales were $472 million, and this year, Otezla's sales reached an annualized $1.1 billion in the third quarter.
Image source: Celgene Corp.
Overall, rising demand for Celgene's various drugs resulted in third quarter-sales that grew28% from a year ago to $2.97 billion.
Celgene's success with Otezla is a stark contrast to Gilead Sciences' experience with Zydelig, a treatment for chronic lymphocytic leukemia. After winning approval in 2014, safety concerns have put a lid on Zydelig's sales. In Q3, Zydelig's revenue totaled only $39 million, a far cry from the billion-dollar blockbuster potential forecast by industry watchers when the drug launched.
Zydelig's failure is especially disappointing because its success could have helped soften the blow to Gilead Sciences' top line this year. Because of a decline in patient starts and increased competition, Gilead Sciences' hepatitis C sales are falling, and despite improving HIV sales, that caused Gilead Sciences' third-quarter sales to drop to $7.4 billion last quarter from $8.2 billion a year ago. Since the hepatitis C market is maturing, and competition in the indication remains fierce, there's little reason to think hepatitis C growth is will reaccelerate soon.
Image source: Getty Images.
Better pipeline
Not only do I think Celgene has a more compelling product lineup now, I also think it's got a better shot at delivering wins from its R&D pipeline over the next few years.
Celgene has invested heavily in collaborations with some of biotech's most intriguing companies, and it appears those investments are about to pay off. Celgene expects to submit an application to the FDA for approval of Agios' AG-221, a therapy for relapsing/recurring acute myeloid leukemia, or AML, before the end of this year. If approved, AG-221 could have nine figure sales potential.
Next year, results should be available for the company's ozanimod in multiple sclerosis, and if those results are solid, Celgene has a shot at having the best-in-class oral MS therapy in a $19 billion market.Ozanimod is being evaluated in Crohn's disease and ulcerative colitis, too.
Celgene's GED-0301 for Crohn's disease is in registration enabling studies that, if successful, could lead to data in 2018 and commercialization in 2019. Celgene andJuno Therapeutics' CAR-T therapy, JCAR015, could also make its way to regulators over the coming year.
Overall, Celgene will get data from 19 phase 3 studies, including label expansion trials, and data on more than 20 mid-stage programs through 2018. It also expects to file 15 (or more) new drugs with the FDA for investigation.
Celgene's flurry of R&D activity is impressive, but to be fair, Gilead Sciences' isn't sitting on its hands.One of Gilead Sciences most interesting drugs is filgotinib, which is being developed with collaboration partner Galapagos. Filgotinib is being evaluated in rheumatoid arthritis, ulcerative colitis, and Crohn's disease; however, those trials just recently began, which means it will be a while before we have data to parse.
Gilead Sciences also has GS-5745 in phase 3 as a treatment for gastric cancer that's interesting, and abit further back, Gilead is developing a slate of drugs for non-alcoholic steteohepatitis, or NASH. NASH is increasingly the cause of liver transplant; however, industrywide R&D in the indication suggests this could be a competitive market. It may also be tricky convincing payers to pay up for widespread use of NASH therapies without pre-authorization hurdles. Therefore, I think Gilead Sciences' NASH research is a bet with a high payoff in a relatively new, and risky, indication.
Looking forward
Gilead Sciences is guiding for a full-year sales decline this year, and I don't see a lot on the horizon that could move its top line up meaningfully in 2017. Meanwhile,Celgene is targeting solid double-digit sales and profit growth this year, and in Celgene's Q3 conference call, management said it's on track to deliver at the high end of its 2017 forecast for $12.7 billion to $13 billion in sales and $6.75 to $7 in EPS.
In the past, Celgene has also offered up compelling long-range sales and earnings targets. The company's management believes it can deliver $21 billion in sales and $13 in EPS in 2020.That forecast calls for some skepticism, but given all of Celgene's R&D activity, it wouldn't surprise me if it ends up hitting its target.
A secret billion-dollar stock opportunity The world's biggest tech company forgot to show you something, but a few Wall Street analysts and the Fool didn't miss a beat: There's a small company that's powering their brand-new gadgets and the coming revolution in technology. And we think its stock price has nearly unlimited room to run for early, in-the-know investors! To be one of them, just click here.
Todd Campbell owns shares of Celgene and Gilead Sciences.Todd owns E.B. Capital Markets, LLC. E.B. Capital's clients may have positions in the companies mentioned. Like this article? Follow him onTwitter where he goes by the handle @ebcapitalto see more articles like this.
The Motley Fool owns shares of and recommends Celgene and Gilead Sciences. The Motley Fool recommends Juno Therapeutics. Try any of our Foolish newsletter services free for 30 days. We Fools may not all hold the same opinions, but we all believe that considering a diverse range of insights makes us better investors. The Motley Fool has a disclosure policy.