Why Castle Brands Inc.'s Shares Popped 20% Today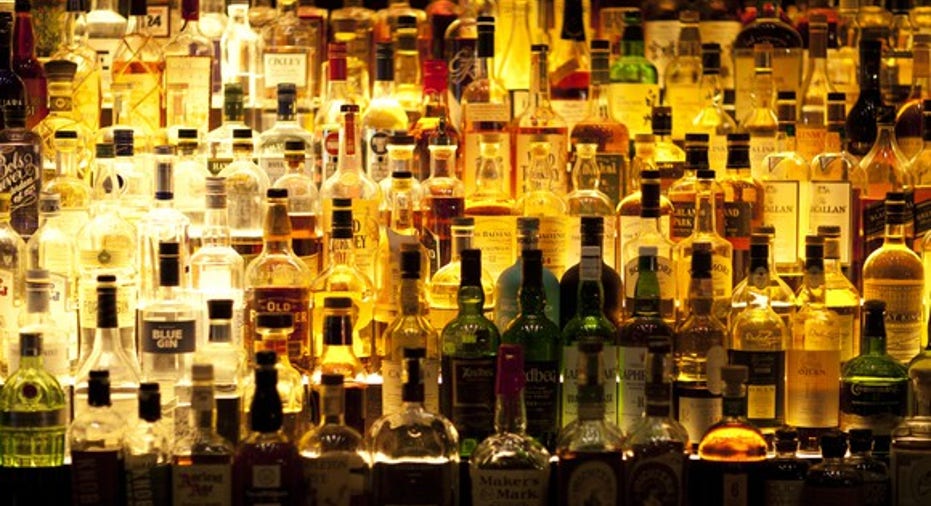 What happened
Shares of high-end spirits company Castle Brands Inc. (NYSEMKT: ROX) jumped by as much as 19.9% in trading Thursday after the company announced it had made a strategic investment in a partner. By 1:05 p.m. EDT, shares had settled down somewhat and were trading 11% higher on the day.
So what
Castle Brands announced that it has acquired an additional 20.1% stake in Gosling-Castle Partners Inc., a global exporter of the company's products. This brings its stake to 80.1% of the company. In a related deal, GCP's exclusive distribution agreement with Gosling's Export Limited and Castle Brands has been extended to March 31, 2030.
Image source: Getty Images.
As power consolidates in the alcoholic beverage business, small players like Castle Brands are going to have to look for distribution deals with other companies to keep from being squeezed out by their much-larger rivals.
Now what
While the asset purchase and distribution agreement are incremental positives, they don't fundamentally change the competitive landscape in the spirits business. A small number of giants are eating up most of the market share, and pushing small companies to the sidelines, where Castle Brands still sits now.
While investors might be excited about this stock today, I don't see these moves changing the business much at all. And until we start seeing profitable operations from Castle Brands, I won't be buying into this alcoholic beverage company's recovery.
10 stocks we like better than Castle BrandsWhen investing geniuses David and Tom Gardner have a stock tip, it can pay to listen. After all, the newsletter they have run for over a decade, Motley Fool Stock Advisor, has tripled the market.*
David and Tom just revealed what they believe are the 10 best stocks for investors to buy right now... and Castle Brands wasn't one of them! That's right -- they think these 10 stocks are even better buys.
Click here to learn about these picks!
*Stock Advisor returns as of February 6, 2017
Travis Hoium has no position in any stocks mentioned. The Motley Fool has no position in any of the stocks mentioned. The Motley Fool has a disclosure policy.