Why Can't TerraForm Global Inc Get Any Love?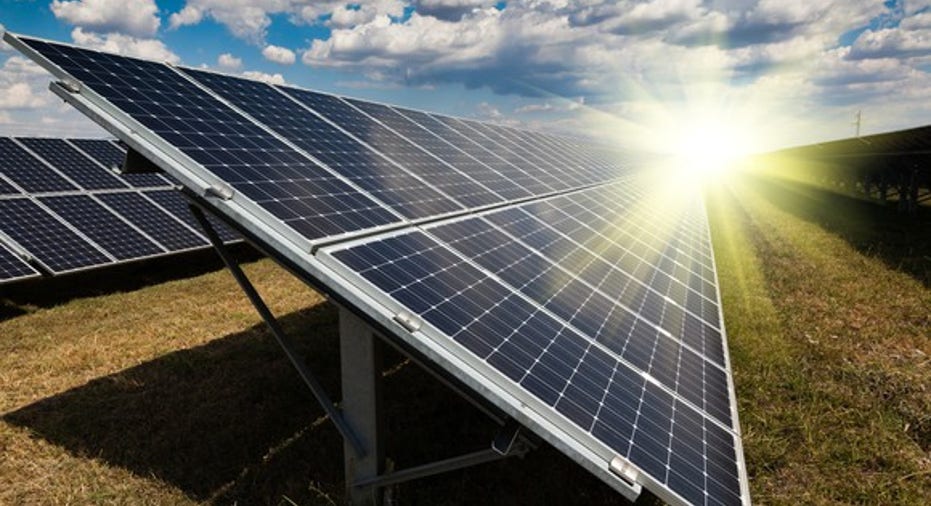 Image source: Getty Images.
Since renewable energy developer SunEdison went bankrupt, there've been a lot of questions about its two yieldcos -- TerraForm Power and TerraForm Global . Because the yieldcos share back office systems and some executives with SunEdison, neither yieldco has filed a quarterly earnings report since Q3 2015, so we really don't know anything about their financial standing.
Amid the challenges, billionaires have been buying up millions of shares of TerraForm Power, but are largely leaving TerraForm Global out in the cold. Why can't the international yieldco get any love?
Greater default risk than its sister yieldco
The big risk for both TerraForm yieldcos today is that they'll eventually be pulled into bankruptcy by SunEdison. They've technically defaulted on loans because they've delayed annual SEC filings, but there's a grace period for them to negotiate with bondholders.
The more concerning risk is for TerraForm Global, which could face default of both project level debt as well as power purchase agreements because of SunEdison's bankruptcy. Change of control provisions could be invoked that could leave the company with an obligation to pay back loans or lose its revenue from projects.
Then there are the 425 MW of incomplete projects in India that TerraForm Global paid $231 million to SunEdison for. There's no update on where those projects stand, and TerraForm Global has sued SunEdison over where the funds for the projects went in the first place. That's a lot of money and potential projects to be floating in the wind.
Since we haven't heard from TerraForm Global in any significant way in recent months to explain what's going on with its businesses or its finances, investors are left with an incomplete picture of the company. And that's never a good thing.
Currencies could be a big problem
TerraForm Global was always an international play on renewable energy, but a strong dollar will definitely hurt the company's value on U.S. markets. And a sharp rise in the dollar lately will make overseas cash flow look even smaller.
Currency may not be the biggest risk TerraForm Global faces, but when you add it to the company's other challenges, it's a headache investors don't need.
The TerraForm nobody wants
There could be value left in TerraForm Global, and maybe the company isn't in as bad of a position as the market thinks. But with the potential default of debt and power purchase contracts hanging over the stock, and no financial reports to go off of, it's a risk investors aren't taking. As billionaires buy up shares of TerraForm Power, its international sister is being left in the dust. And until we get a clear picture of what the company's future looks like, it should stay that way.
The article Why Can't TerraForm Global Inc Get Any Love? originally appeared on Fool.com.
Travis Hoium has no position in any stocks mentioned. The Motley Fool has no position in any of the stocks mentioned. Try any of our Foolish newsletter services free for 30 days. We Fools may not all hold the same opinions, but we all believe that considering a diverse range of insights makes us better investors. The Motley Fool has a disclosure policy.
Copyright 1995 - 2016 The Motley Fool, LLC. All rights reserved. The Motley Fool has a disclosure policy.