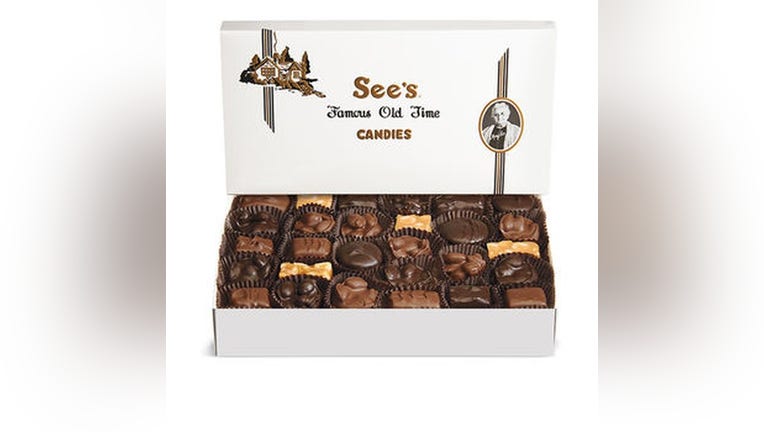 Investors might be looking to candy stocks for potentially sweet returns, especially following big candy holidays like Halloween or Easter that remind us just how prevalent names likeThe Hershey Company(NYSE: HSY), M&M-maker Mars Inc., or a host of other confectionery or junk-food makers like Ghirardelli, See's,Nestle (NASDAQOTH: NSRGY), andothers are. Even though some of these stocks might look like a treat, featuring high dividends or a history of outperformance on the New York Stock Exchange, most of them are facing a very challenging future as consumer preferences shift toward healthier foods, and slowing sales show a bleak outlook.
Image source: Getty Images.
The fight against sugar
The consumer landscape relating to eating habits has shifted in recent years. Studies have linked excessive sugar not just to obesity, but to an increasing number of other problems, from hormone regulation to heart disease, even among people who are not overweight. A 2014 study byHarvard Medical Schoolobserved that "[o]ver the course of the 15-year study, participants who took in 25% or more of their daily calories as sugar were more than twice as likely to die from heart disease as those whose diets included less than 10% added sugar."
All of this has led to a renewed focus on health and proper eating, and has made many consumers forgo the sugary delights that have fueled many of these candy companies to their mammoth size.As you can see in the companies' sales growth figures below, this industry is not dead -- but sales growth does seem to be slowing significantly. It's because of this changing landscape that companies from soda sellers to grocery stores are pivoting toward diversified revenue streams and including healthier food. For candy companies unable to do that, the candy market will continue becoming a harder and harder place to find growth.
Data sources: Companies' earnings reports, Yahoo! Finance.
The proof is in the sales
Hershey stock spiked 7% after the company's third-quarter 2016 earnings showed better-than-expected sales growth. What's better than expected? Just 2% year over year -- which even for a large company is a less-than-encouraging estimate beat. Even with "innovative" new products like the exciting Cookie Layer Crunch bar, the company forecasts just 1% sales growth year over year for all of 2016. Hershey grew sales at an average of 7% year over year from 2010 to 2013, but growth has since slowed considerably. The company has been able to cut costs to increase earnings, but without increasing sales growth, that effect will only last so long.
Other companies have fared worse. Mondelez (NASDAQ: MDLZ), a 2012 spinoff ofKraft Heinz(NASDAQ: KHC), has been busy gobbling up other companies to now be one of the largest confectionery-focused company in the industry, owning Nabisco, Cadbury, and Toblerone, among other well-known brands. Mondelez's own salesdecreased nearly 7% in its Q3 2016. Tootsie Roll Industries (NYSE: TR) saw Q3 sales rise just 1%, after falling 1% over the last three quarters.
The one company in the group that does seem to be able to grow sales slightly faster is Nestle, which grew sales 2.5% for the first three quarters of 2016. However, that growth was due mostly to increases in its pet care and beverages segments. The company's confectionery segment dropped nearly 4% during that time.
Image source: See's.
Is there any value to be unlocked?
Candy stocks can't be all bad -- Berkshire Hathaway (NYSE: BRK-A)(NYSE: BRK-B) bought See's Candies in 1972 for $25 million, and as recently as the second quarter of this year cited the purchase as one of the smartest acquisitions the company has ever made. Still, trying to bet on companies that are increasingly losing favor in a health-conscious marketplace -- something Warren Buffet didn't face as much in 1972-- and are also expensive by price-to-earnings standards could be a tough game going forward.
There's the chance that acquisitions could unlock some value in this industry. Mondelez made a play for Hershey in June 2016, but ultimately failed as The Hershey Trust, created by founder Milton Hershey in 1905, owns 20% of Hershey shares but 81% of the voting power, and looks poised to stop any such takeover attempts. It's now Mondelez thathas been rumored to be on the table for a potential purchase from a behemoth like Nestle, or even a re-roll-up into Kraft.
However, betting on a potential merger without solid reason to believe it will happen is not good investing. It's gambling. As for investing in stocks that have paltry growth rates in an industry that is facing increasing headwinds due to changing consumer preferences -- there are probably plenty of other markets that will make for better long-term investing than candy stocks.
Forget the 2016 Election: 10 stocks we like better than Mondelez International Donald Trump was just elected president, and volatility is up. But here's why you should ignore the election:
Investing geniuses Tom and David Gardner have spent a long time beating the market no matter who's in the White House. In fact, the newsletter they have run for over a decade, Motley Fool Stock Advisor, has tripled the market.*
David and Tom just revealed what they believe are the ten best stocks for investors to buy right now... and Mondelez International wasn't one of them! That's right -- they think these 10 stocks are even better buys.
Click here to learn about these picks!
*Stock Advisor returns as of November 7, 2016
Seth McNew owns shares of Mondelez International. The Motley Fool owns shares of and recommends Berkshire Hathaway (B shares). The Motley Fool recommends Nestle. Try any of our Foolish newsletter services free for 30 days. We Fools may not all hold the same opinions, but we all believe that considering a diverse range of insights makes us better investors. The Motley Fool has a disclosure policy.