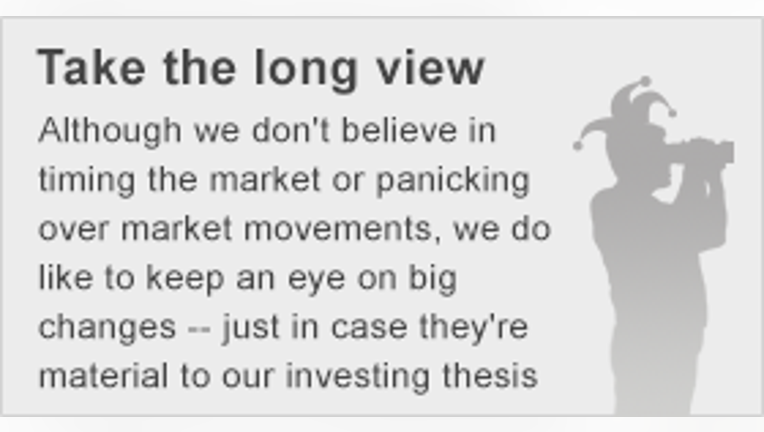 Image source: Calpine.
What: Shares of wholesale power company Calpine Corporation had a rough February, falling 18%, after the company's fourth-quarter results failed to inspire investors.
So what: Fourth-quarter revenue plunged 25.9% to $1.44 billion and revenue was down 19.4% for all of 2015. The company also swung from a profit of $210 million a year ago to a loss of $47 million, or $0.13 per share. Some of the decline was due to fewer hedging gains, something that can swing wildly higher or lower depending on the movement of commodities each quarter.
Now what: Wholesale electricity has been under siege lately as demand growth has waned and the market has remained oversupplied. But that's starting to turn around, as indicated by higher rates at PJM, which will start impacting results in 2016.
What's most concerning is the $12.1 billion in debt the company has on its balance sheet and the falling revenue and an expected drop in EBITDA from $1.98 billion in 2015 to $1.80-$1.95 billion. Until we see that debt come down or EBITDA/cash flow rise, this isn't a stock I would be betting on.
The article Why Calpine Corporation's Shares Dropped 18% Last Month originally appeared on Fool.com.
Travis Hoium has no position in any stocks mentioned. The Motley Fool has no position in any of the stocks mentioned. Try any of our Foolish newsletter services free for 30 days. We Fools may not all hold the same opinions, but we all believe that considering a diverse range of insights makes us better investors. The Motley Fool has a disclosure policy.
Copyright 1995 - 2016 The Motley Fool, LLC. All rights reserved. The Motley Fool has a disclosure policy.