Why CalAmp Tumbled 27% in 2016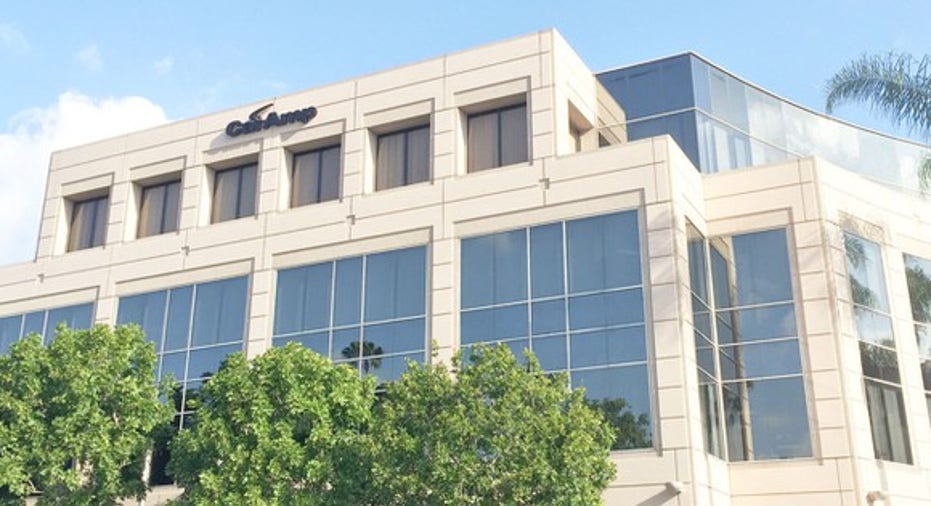 Image source: CalAmp.
What happened
Shares of CalAmp (NASDAQ: CAMP) disappointed investors last year, falling more than 27%according to data provided by S&P Global Market Intelligence. The company experienced some wild swings over the year after CalAmp announced it would wind down its satellite business, and after the company missed its own revenue and earnings guidance for the fiscal second quarter.
Image source: Ycharts.
So What
CalAmp's problems began toward the beginning of the year when the company reported that EchoStar would halt all satellite equipment purchases from CalAmp as it consolidated suppliers. That hit CalAmp hard as EchoStar brought in nearly all of the company's satellite division revenue and resulted in CalAmp announcing that it would shudder its satellite operations in fiscal 2017.
Aside from that, investors also didn't appreciate that CalAmp missed its own revenue and earnings guidance for fiscal Q2 2017. The company's management said on the second-quarter earnings call that there were "tough macro conditions in North America" that led to weaker demand for mobile resource management telematics products. Telematics has since rebounded, but the temporary setback at the time sent shares tumbling more than 14%.
Now What
While CalAmp's stock price took a hit in 2016, there are a few reasons to believe things could turn around in 2017. At the end of last year, the company reported that its gross margins have improved to 42.1% -- up from about 35.6% a year before -- as the result of its purchase of LoJack, and stronger demand for its MRM products.
CalAmp also has strong, and growing revenue from Caterpillar, one of its key customers. Revenue from Caterpillar is expected to hit a run rate of $7 million to $8 million per quarter this year,up from $6 million right now.
Additionally, sales from the company's MRM telematics services continue to grow and offer more opportunity over the coming years. More than one million vehicles will soon be required to have electronic logging devices (ELD) and CalAmp expects this to drive incremental demand over the next two to three years.
CalAmp is anything but a sure bet at this point, but after a tumultuous 2016, the company is quickly positioning itself to benefit from the growing Internet of Things market in the coming years.
10 stocks we like better than CalAmp When investing geniuses David and Tom Gardner have a stock tip, it can pay to listen. After all, the newsletter they have run for over a decade, Motley Fool Stock Advisor, has tripled the market.*
David and Tom just revealed what they believe are the 10 best stocks for investors to buy right now... and CalAmp wasn't one of them! That's right -- they think these 10 stocks are even better buys.
Click here to learn about these picks!
*Stock Advisor returns as of January 4, 2017
Chris Neiger has no position in any stocks mentioned. The Motley Fool recommends CalAmp. The Motley Fool has a disclosure policy.