Why CalAmp Corp. Stock Popped 12.5% in November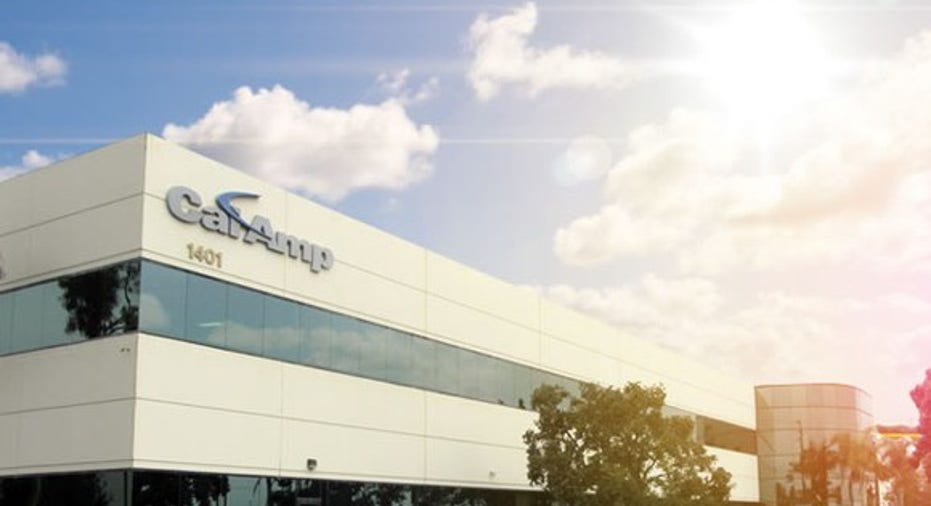 Image source: CalAmp Corp.
What happened
Shares ofCalAmp Corp.(NASDAQ: CAMP)rose 12.5% in the month of November,according to data provided byS&P Global Market Intelligence, both as the broader market climbed and the stock rebounded from its weaker-than-expected quarterly report in late September.
So what
For perspective, CalAmp stock plunged 15% the day after its fiscal Q2 2017 report on Sept. 29, 2016, primarily as management blamed unfavorable macroeconomic conditions in North America for holding back growth from key customers for MRM telematics products within its core wireless datacom segment.
However, CalAmp CEO Michael Burdiek also insisted that the company was seeing "firming of demand" so far in its current quarter and expressed optimism they would see growth pick up from its core businesses later this fiscal year and into fiscal 2018. In the meantime, CalAmp will wisely stay focused on not only investing in its innovative telematics products but also fostering new markets unlocked through its recent acquisition of vehicle-recovery solutions specialist LoJack.
Now what
That's also why I suggested investors would be wise to take advantage of CalAmp's pullback in early October. In any case, we should receive more color on whether that demand was sustained when CalAmp next reports earnings on Dec. 21, 2016. But if that report holds good news, I suspect CalAmp shares have much farther to climb from here.
10 stocks we like better than CalAmp When investing geniuses David and Tom Gardner have a stock tip, it can pay to listen. After all, the newsletter they have run for over a decade, Motley Fool Stock Advisor, has tripled the market.*
David and Tom just revealed what they believe are the 10 best stocks for investors to buy right now... and CalAmp wasn't one of them! That's right -- they think these 10 stocks are even better buys.
Click here to learn about these picks!
*Stock Advisor returns as of Nov. 7, 2016
Steve Symington has no position in any stocks mentioned. The Motley Fool recommends CalAmp. Try any of our Foolish newsletter services free for 30 days. We Fools may not all hold the same opinions, but we all believe that considering a diverse range of insights makes us better investors. The Motley Fool has a disclosure policy.