Why Bunge Ltd Stock Soared Today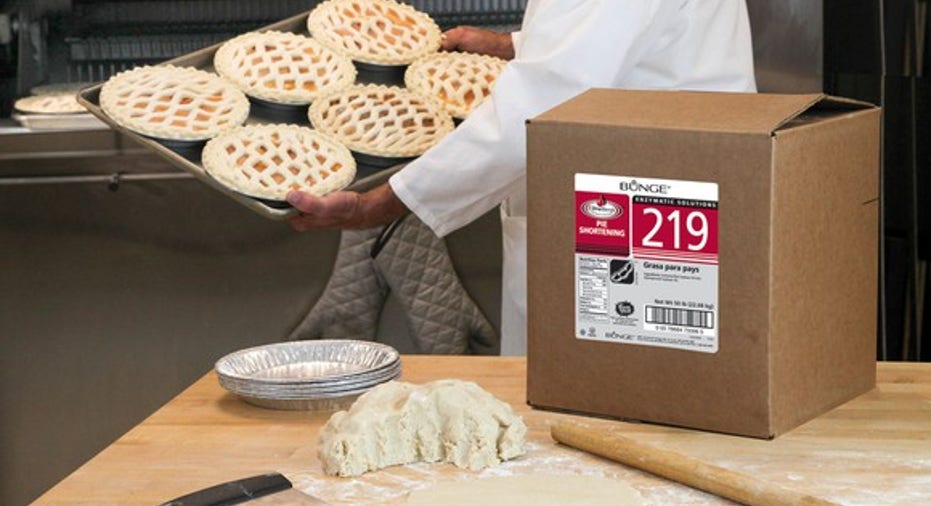 What happened
Shares ofBunge Ltd.(NYSE: BG)rose 10% on Wednesday after the agribusiness and food company released strong fourth-quarter 2016 results.
So what
Quarterly revenue grew 8.6% year over year, to $12.1 billion, and translated to 14.1% growth in adjusted earnings per share, to $1.70. Analysts, on average, were only expecting Bunge to report revenue of $11.4 billion and adjusted earnings of $1.57 per share.
IMAGE SOURCE: Bunge Ltd.
Bunge CEO Soren Schroder elaborated:
Now what
Looking forward, Bunge CFO Thomas Boehlert also stated that the company's full-year 2017 outlook "remains largely consistent with the assumptions that we provided at our December investor day." More specifically, Bunge expects full-year earnings before interest and taxes (EBIT) to be $895 million to $1.05 billion in agribusiness, $270 million to $290 million at food and ingredients, $100 million to $200 million in sugar and bioenergy, and $30 million in fertilizer.
In the end, this was a strong performance for the company despite operating in a difficult industry environment. Management provided an encouraging reiterated outlook with no big surprises. So it's no surprise to see Bunge shares trading higher today.
10 stocks we like better than BungeWhen investing geniuses David and Tom Gardner have a stock tip, it can pay to listen. After all, the newsletter they have run for over a decade, Motley Fool Stock Advisor, has tripled the market.*
David and Tom just revealed what they believe are the 10 best stocks for investors to buy right now... and Bunge wasn't one of them! That's right -- they think these 10 stocks are even better buys.
Click here to learn about these picks!
*Stock Advisor returns as of February 6, 2017
Steve Symington has no position in any stocks mentioned. The Motley Fool has no position in any of the stocks mentioned. The Motley Fool has a disclosure policy.