Why Brocade Communications Systems, Inc. Stock Plunged 11.5% Today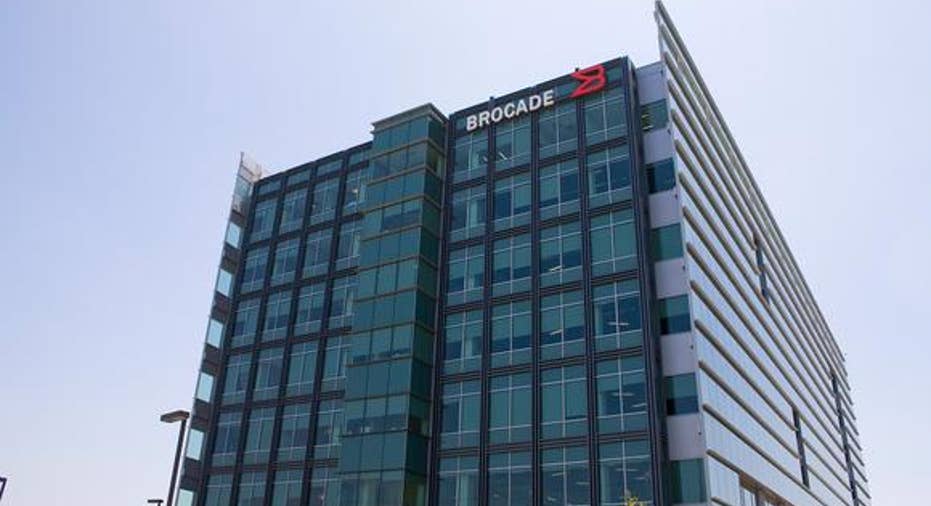 IMAGE SOURCE: Brocade Communications Systems.
What:Shares of Brocade Communications Systems fell 11.5% Monday after the company issued disappointing preliminary quarterly results.
So what: For its fiscal second quarter ended April 30, Brocade now anticipates revenue to be in the range of $518 million to $528 million, down from its previous outlook for revenue of $542 million to $562 million. As such, adjusted earnings per share are expected to be $0.21 to $0.23, down from Brocade's previous guidance for $0.22 to $0.24.
Brocade CEO Lloyd Carney noted that these results are "consistent with the general softness in IT spending reported by many of our partners and peers," before elaborating: "This is largely the result of weaker than anticipated SAN revenue. In addition, IP Networking headwinds, noted on our fiscal Q1 2016 earnings call in February, continue to negatively impact our sales, particularly in our service provider and U.S. federal business."
Now what:That said, Carney also insisted that the challenges are near-term in nature, and that Brocade is tackling them by continuing to focus on sales execution, prudent expense management, and careful management of strategic investments in the business.
Even so, considering Brocade is also still reeling after the company agreed to acquire Ruckus Wireless in a $1.5 billion deal last month -- an enormous transaction as Brocade's entire market capitalization at the time sat just above $3.6 billion -- it's no surprise to see investors taking another step back today given Brocade's freshly reduced guidance.
The article Why Brocade Communications Systems, Inc. Stock Plunged 11.5% Today originally appeared on Fool.com.
Steve Symington has no position in any stocks mentioned. The Motley Fool recommends Ruckus Wireless. Try any of our Foolish newsletter services free for 30 days. We Fools may not all hold the same opinions, but we all believe that considering a diverse range of insights makes us better investors. The Motley Fool has a disclosure policy.
Copyright 1995 - 2016 The Motley Fool, LLC. All rights reserved. The Motley Fool has a disclosure policy.