Why Bristol-Myers Squibb Co Stock Is Slipping Today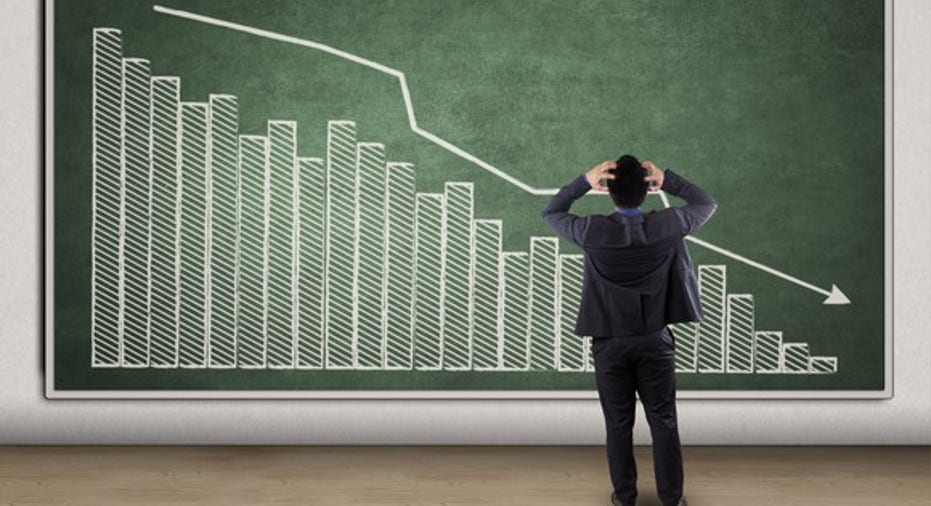 Image source: Getty Images.
What happened
Shares of Bristol-Myers Squibb Co (NYSE: BMY), a big pharma company trying to pivot toward oncology, have fallen about 9.8% as of 11:50 a.m. EST Friday. An announcement that it won't seek accelerated approval for a combination lung cancer therapy comprised of two key drugs isn't sitting well with the market in light of Merck & Co.'s (NYSE: MRK) recent push into the same arena.
So what
Lung cancer might not be the most common malignancy, but it is the deadliest. That is why Merck and Bristol-Myers have been fighting tooth and nail to get their PD-1 checkpoint inhibitors, Keytruda and Opdivo, to the front of the line in the treatment order. Both drugs prevent a variety of tumors from shutting down an immune system attack, and they're currently approved in the U.S. for treatment of non-small cell lung cancer (NSCLC) patients.
An approval to treat newly diagnosed, untreated NSCLC patients is expected to add billions annually to either company's total annual revenue. Bristol's recent announcement that it wouldn't seek accelerated approval for the combination of Opdivo with another of its well established immunotherapies, Yervoy, is troubling.
Last summer, Bristol's stock slid after Opdivo monotherapy failed to provide a progression-free survival benefit over standard chemotherapy among first-line NSCLC patients. The failure was especially pungent because Merck's drug of the same class, Keytruda, hit the mark Opdivo missed in September, albeit among patients with a higher expression of the therapies' target protein.
Now what
The FDA granted Keytruda a speedy approval as a first-line NSCLC monotherapy in October, and recently accepted an application that could cement its position at the front of the line before Bristol-Myers has a chance to compete. The Agency recently accepted a submission for Keytruda in combination with chemotherapy for all advanced stage first-line NSCLC patients, not only those with high expression of the immunotherapy's target protein.
The FDA is expected to announce a decision in May, although I wouldn't be surprised by another early approval given the unmet need for such a serious disease. Without an application ready for Opdivo as a first-line treatment, it seems like Bristol-Myers chances of gaining a much larger share of the NSCLC space are slimmer than ever.
10 stocks we like better than Bristol-Myers Squibb When investing geniuses David and Tom Gardner have a stock tip, it can pay to listen. After all, the newsletter they have run for over a decade, Motley Fool Stock Advisor, has tripled the market.*
David and Tom just revealed what they believe are the 10 best stocks for investors to buy right now... and Bristol-Myers Squibb wasn't one of them! That's right -- they think these 10 stocks are even better buys.
Click here to learn about these picks!
*Stock Advisor returns as of January 4, 2017
Cory Renauer has no position in any stocks mentioned. You can follow Cory on Twitter @coryrenauer or LinkedIn for more biopharma investing insight.
The Motley Fool has no position in any of the stocks mentioned. The Motley Fool has a disclosure policy.