Why Brexit Could Be Bad for Seadrill Ltd.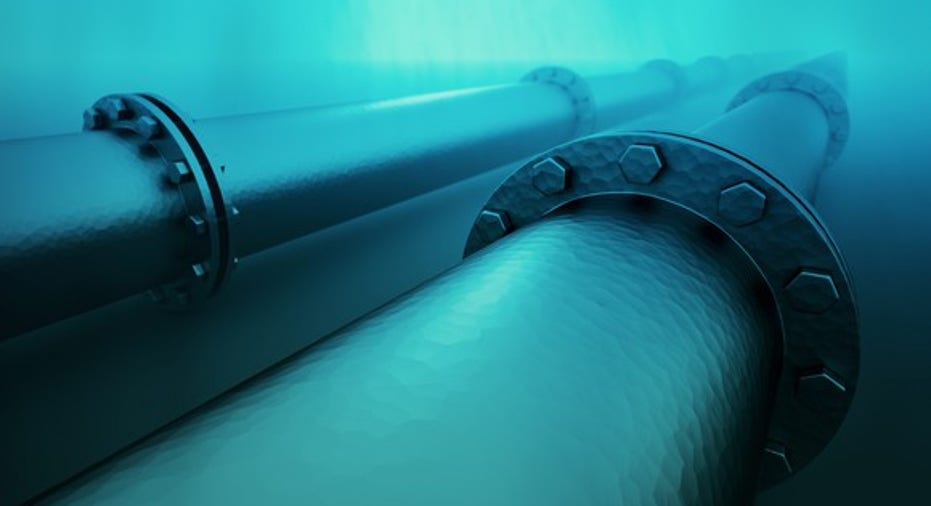 If the Brexit hurts Europe's economy, that's bad for oil prices. And that would be bad for Seadrill. Image source: Getty Images.
On June 23, United Kingdom voters decided they wanted to leave the European Union, a move that (if you look at currency, bond, and stock markets around the world since) is being seen by financial markets as bad. Oil prices fell about 4%, while gold -- often seen as a safe haven when markets are roiling -- was up 5% following the vote.
What does the so-called "Brexit" mean for offshore oil and gas drillerSeadrill Ltd? Frankly, there are many factors that make it hard to say with any certainty how it will play out, but on balance, it's more likely to be bad for Seadrill than anything else. Here's a look at why.
This move could hurt Europe's economy
Since the U.K. vote, financial markets have been doing some voting of their own. Global markets continue to fall on the uncertainty the British exit of the E.U. has created, but that uncertainty affects things months -- and more likely years -- down the road. For now, it's largely "business as usual" for the vast majority of European residents and businesses, and it will take many months -- potentially a couple of years -- for the U.K. to fully extricate itself from the E.U.After all, for the country to leave, it must negotiate separate trade agreements with each of the more than two dozen remaining EU member countries.
Once those negotiations are complete, and the U.K.-E.U. split takes effect, the cost of doing business into or out of the United Kingdom is almost certain to increase for many companies. Free trade across Europe's borders will be replaced with more stringent regulation in many cases.
A lot of those higher costs are expected to be on the front side, as businesses are forced to relocate staff into and (mostly) out of the U.K., but the ripple effects of those costs are likely to have a negative economic impact.The big unknown is just how much, and how long, the impact will be.
Why that's bad for Seadrill
In short, reduced economic output could mean less demand for oil. Demand growth has been sluggish at best for years, and combined with how cheaply and quickly North American onshore shale oil production can be brought online, oil prices could continue to stay down. To wit: As of this writing, Brent crude futures for August delivery are near $47 per barrel, down 8% from the 2016 high.
Sure, short-term crude prices don't really affect Seadrill, since its contracts are typically for several years and are relatively firm. However, the big problem is that Seadrill's backlog of work is quickly shrinking. It's almost to the point where if the market doesn't start showing signs of a recovery by year-end, the company could be in trouble by next spring.
Seadrill needs oil producers to begin loosening the offshore purse strings. If a weak Europe plays a role in holding back oil prices, it could take longer for those purses to open than Seadrill can afford to wait. That's the worst-case scenario, at any rate.
Just another reason to stay away -- for now at least
Brexit may have an impact on oil demand, but it's unlikely to be a lasting one. After all, it's going to be many months before most companies even consider making any changes in their operations, and it could take two or more years for the U.K. to formally exit the European Union. In other words, so far, all of the declines in global stock, currency, and commodity markets have been a completely speculation-driven event.
Still, at the same time, there will almost certainly be some economic impact, and it's not likely to be good. Bad economic news -- especially if it's sustained -- isn't good for oil prices, and low oil prices aren't good for offshore.
The bottom line is that eventually, offshore development will recover, and when it does, Seadrill will more than likely have survived the downturn. But there are no guarantees, and the upside to investing now isn't worth taking on the risks, at least to me. Brexit may not really add to Seadrill's risks, but it certainly doesn't improve its situation.
The article Why Brexit Could Be Bad for Seadrill Ltd. originally appeared on Fool.com.
Jason Hall owns shares of Seadrill. The Motley Fool recommends Seadrill. Try any of our Foolish newsletter services free for 30 days. We Fools may not all hold the same opinions, but we all believe that considering a diverse range of insights makes us better investors. The Motley Fool has a disclosure policy.
Copyright 1995 - 2016 The Motley Fool, LLC. All rights reserved. The Motley Fool has a disclosure policy.