Why Bottomline Technologies Stock Is Down Today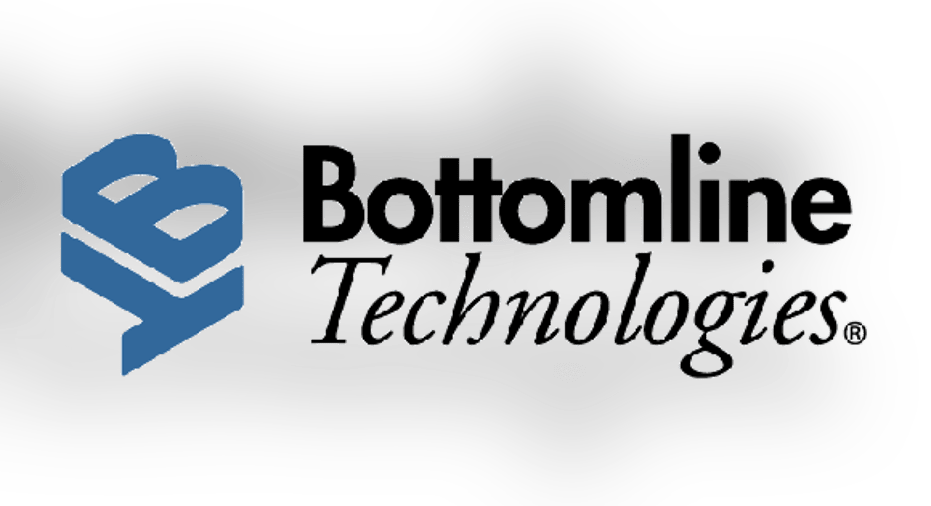 Image source: Bottomline Technologies.
What:Shares of Bottomline Technologies dropped as much as 27.6% early Friday, and traded down 20.5% as of 2:00 p.m. after the cloud-based banking solutions specialist released mixed fiscal third-quarter results for the quarter ended March 31, 2016.
So what:Quarterly revenue climbed 5.3% year over year (7% at constant currencies), to $86.2 million, and translated to 23% growth in core (non-GAAP) net income to $15.3 million, or $0.40 per share.
Analysts, on average, were anticipating lower adjusted earnings of $0.38 per share, but on higher revenue of $88.2 million.
"We produced strong financial results in the quarter, highlighted by 17% growth in subscription and transaction revenue on a constant currency basis," added Bottomline CEO Rob Eberle. "Our market position, product set and strong new annual recurring revenue (ARR) bookings in the quarter give us visibility to future years' growth and confidence that we will continue to drive increased shareholder value."
Now what:For the current quarter, Bottomline anticipates overall revenue of $86 million, which should translate to earnings per share of $0.30. On one hand, this includes roughly $68 million in revenue from Bottomline's "base business," which includes all revenue streams other than digital banking and should achieve operating margin of 18.5%. As for the remainder, Bottomline expects revenue next quarter of $18 million from digital banking, with roughly breakeven operating margin for this segment.
"The transitioning revenue model of the digital banking business will see growth accelerate in the second half of fiscal 2017 as the new platform customers go live," explained Bottomline CFO Richard Booth in the subsequent conference call. "Costs will be higher next quarter and throughout 2017 as we performed multiple implementations with all revenue deferred."
Nonetheless, Bottomline's fiscal Q4 guidance fell well below analysts' consensus estimates, which called for overall revenue of $92.1 million, and earnings of $0.41 per share. In addition for the full fiscal year 2017, Bottomline expects consolidated revenue of $363 million -- also below analysts' consensus estimates of $383.1 million.
In the end, though Bottomline Technologies appears to be making headway in the transition of its key digital banking business, it's no surprise to see the market stepping back today given that light guidance. Shares might well rebound as the company demonstrates evidence of the aforementioned acceleration in growth later this year. But until then, I'm content watching Bottomline's progress from the sidelines.
The article Why Bottomline Technologies Stock Is Down Today originally appeared on Fool.com.
Steve Symington has no position in any stocks mentioned. The Motley Fool has no position in any of the stocks mentioned. Try any of our Foolish newsletter services free for 30 days. We Fools may not all hold the same opinions, but we all believe that considering a diverse range of insights makes us better investors. The Motley Fool has a disclosure policy.
Copyright 1995 - 2016 The Motley Fool, LLC. All rights reserved. The Motley Fool has a disclosure policy.