Why Boston Scientific Corporation Rose 15.7% in April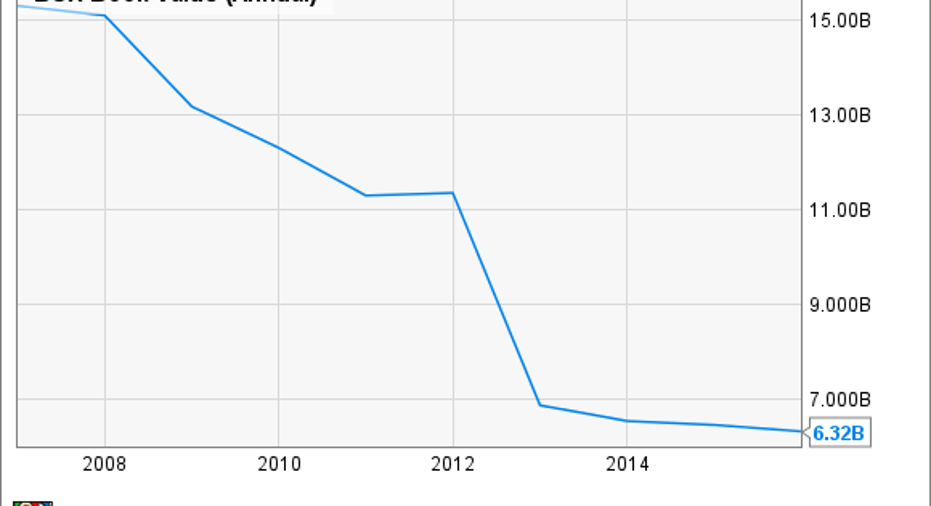 Image source: Boston Scientific.
What: Shares of Boston Scientific Corporation, an interventional medical device specialist, popped 15.5% in April, according to data from S&P Global Market Intelligence. A strong first-quarter earnings and improved outlook provided the boost.
So what: The company is off to a roaring start this year. Total first-quarter revenue was 13% higher, and when excluding the impact of a recent acquisition, organic revenue grew 8% compared with the same period last year.
Four of the company's seven business segments grew revenue by double digits, leading to a 24% gain in operating profit.
A more optimistic outlook for the rest of the year is what excited the market the most. The company boosted annual revenue growth guidance from between 4% and 7% over 2015 to between 6% and 8%, excluding the recent addition of the male urology portfolio it just bought fromEndo Internationalfor about $1.6 billion.
Management also expects its adjusted operating margin to widen an extra 0.5% to 24.5%, which sounds awfully good for a company with operations that have ended most of the past 10 years in the red on a GAAP basis.
Now what:Competition in the medical-device business is intense, and size confers an advantage. With about $7.7 billion in trailing-12-month revenue, Boston Scientific isn't a small fry, but compared with a giant likeMedtronic, it's struggling just to keep its head above water.
IfAbbott can complete its announced acquisition of Boston Scientific's competitorSt. Jude Medical, it will have another device juggernaut with more than $25 billion in annual revenue to contend with.
Boston Scientific has slowly been returning to top-line growth through acquisition -- which entails a great deal of execution risk. A few wrong moves, and this company could find itself in some trouble.
If you strip away the $12.5 billion in goodwill and other intangible assets from Boston Scientific's balance sheet, its tangible asset value of less than $5.2 billion is a bit less than the $5.4 billion in long-term debt it's carrying. If that doesn't send a chill down your spine, I don't know what will.
If you're committed to holding shares of this device maker, I'd recommend focusing on management's adjusted figures.
Otherwise, you might notice you're stuck with a growth stock that isn't growing.
The article Why Boston Scientific Corporation Rose 15.7% in April originally appeared on Fool.com.
Cory Renauer owns shares of Abbott Laboratories and Medtronic. You can follow Cory on Twitter @coryrenauer or connect with him on LinkedIn for more healthcare industry insight. The Motley Fool owns shares of Medtronic. Try any of our Foolish newsletter services free for 30 days. We Fools may not all hold the same opinions, but we all believe that considering a diverse range of insights makes us better investors. The Motley Fool has a disclosure policy.
Copyright 1995 - 2016 The Motley Fool, LLC. All rights reserved. The Motley Fool has a disclosure policy.