Why Boston Beer Co., Inc. Stock Plunged Today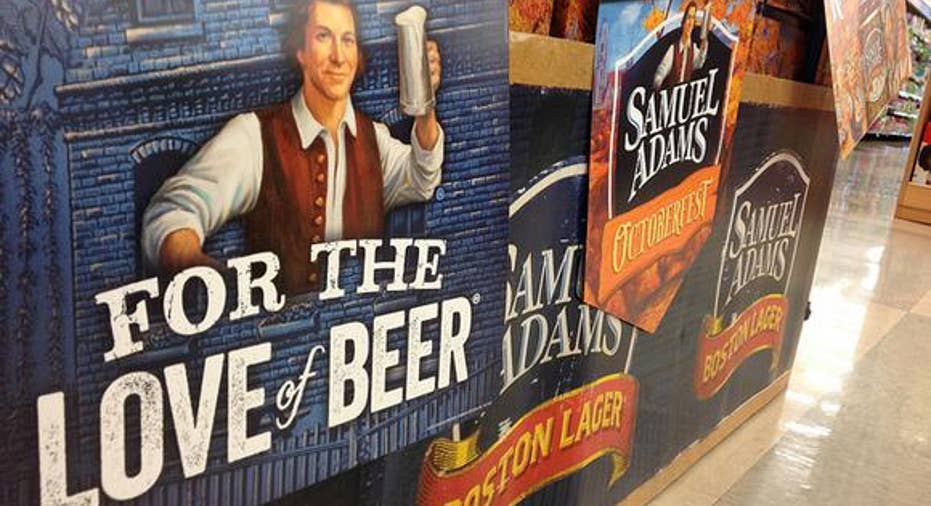 What:Shares of Boston Beer Co. fell as much as 12% Friday after the craft brewer announced weaker-than-expected first-quarter 2016 results.
So what:Quarterly revenue fell 5% year over year, to $188.8 million, as a 6% decline in core shipment volume was only partially offset by price increases over the past year. That resulted in a 48.8% drop in net income, to just over $7 million, or $0.53 per diluted share. Depletions -- a measure for how fast Boston Beer's product travels from warehouses to consumer outlets -- fell a worse-than-expected 5% from last year's first quarter, a result management admitted was "significantly" below expectations.
With the caveat that we don't lend much credence to Wall Street's near-term demands, analysts' consensus estimates predicted higher earnings of $0.96 per share on revenue of $198.4 million.
"Our total company depletion trends declined in the first quarter," explained Boston Beer founding chairman, Jim Koch, "even as the better beer and craft categories appear healthy. We believe Samuel Adams has lost share due to the increased competition and continued growth of drinker interest in variety and innovation."
Boston Beer CEO Martin Roper added, "The lower volume combined with the higher planned spending and excess brewery capacity significantly affected our financial results for the quarter. We are focused on adjusting our cost structure, based on our lower volume expectations, and on driving efficiencies throughout the organization, so that we direct funds to the highest growth initiatives."
Now what:Boston Beer now expects depletions and shipments for 2016 to be in the range of a 4% decline to 2% growth (compared to previous guidance of mid-single-digit growth for both metrics) and anticipates full-year gross margin between 51% to 53% (compared to between 52% and 54% previously). At the same time, Boston Beer is scaling back advertising, promotional, and selling expenses to an increase of $10 million from last year's levels, down from previous expectations for an increase of $10 million to $20 million. Boston Beer also expects capital spending of $50 million to $70 million this year, down from its previous estimate of $60 million to $80 million.
In the meantime, Roper says, the company will continue to focus on making the most of brand trends through innovation with new varieties, while conducting a full review of brand messaging and packaging for its core styles and brands.
That said, it's evident Boston Beer is having a more difficult time taking market share of late as competition intensifies from not only larger brewers muscling their way into the space but also smaller brewers expanding regional distribution. And though management has proven time and again Boston Beer's perseverance and ability to innovate its way into the mouths of drinkers across the country, it's no surprise investors are taking a glass-half-empty approach to Boston Beer stock today.
The article Why Boston Beer Co., Inc. Stock Plunged Today originally appeared on Fool.com.
Steve Symington has no position in any stocks mentioned. The Motley Fool owns shares of and recommends Boston Beer. Try any of our Foolish newsletter services free for 30 days. We Fools may not all hold the same opinions, but we all believe that considering a diverse range of insights makes us better investors. The Motley Fool has a disclosure policy.
Copyright 1995 - 2016 The Motley Fool, LLC. All rights reserved. The Motley Fool has a disclosure policy.