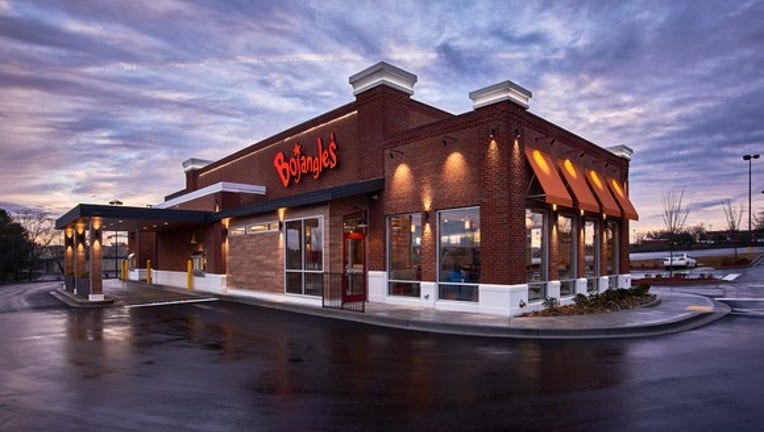 What happened
Shares of chicken-and-biscuits quick-serve restaurant Bojangles'(NASDAQ: BOJA)dropped as much as 17% today after the company reported first-quarter earnings that didn't quite satisfy investors' palates.
So what
For the first quarter, Bojangles' reported sales of $131.5 million, up 3% year over year but short of analyst estimates. Both owned and franchisedcomparable-restaurant sales decreased slightly, while the company increased sales through new-store development. Additionally, the company reported a small decrease in net income to$7.6 million, or $0.20 per share, down from $0.21 per share inQ1 2016.
Image source: Bojangles'.
Now what
The company plans to focus on increasing its franchising business, and is currently testing new concept stores that will have a more modern design and additional technology features -- something other restaurants like Panera have been able to do with great success. In a press release, Bojangles' CEO Clifton Rutledgesaid:
The restaurant industry has been facing a tough last few quarters as a general slowdown among the group has hurt same-store sales and earnings for many of the companies in this space.Regardless, Bojangles' stock had been climbing nicely so far in 2017, rising about 18% before today's drop, so that now it's essentially flat year to date.
10 stocks we like better than Bojangles'When investing geniuses David and Tom Gardner have a stock tip, it can pay to listen. After all, the newsletter they have run for over a decade, Motley Fool Stock Advisor, has tripled the market.*
David and Tom just revealed what they believe are the 10 best stocks for investors to buy right now... and Bojangles' wasn't one of them! That's right -- they think these 10 stocks are even better buys.
Click here to learn about these picks!
*Stock Advisor returns as of May 1, 2017
Seth McNew has no position in any stocks mentioned. The Motley Fool owns shares of Panera Bread. The Motley Fool has a disclosure policy.