Why BofI Holding, Western Digital, and Agrium Slumped Today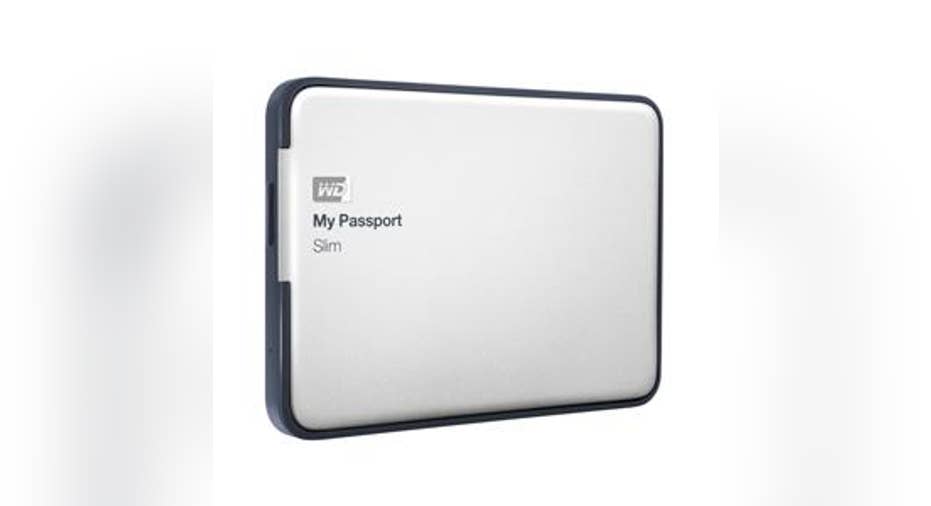 Image: Western Digital.
Thursday was largely a day of rest for the stock market, and investors seemed content to consolidate their gains from earlier in the week. Earnings season continued to focus on the financial sector, which has performed better than many had feared, yet still without the rapid pace of growth that most investors would prefer to see.
Major market benchmarks all finished within a tenth of a percentage point of unchanged on the day, but there were still some stocks that made significant moves today. Among them on the downside were BofI Holding , Western Digital , and Agrium .
BofI Holding plunged 16% as the Internet-centered bank faces a class-action lawsuit making allegations of unlawful lending practices, ineffective internal controls, materially inadequate audit practices, and failures to disclose related-party transactions adequately. The 142-page filing details a wide swath of questionable behavior, including alleged deficiencies in its customer-identification system that resulted in missing or unverifiable tax identification numbers, as well as loans to foreign nationals.
The news put a halt to the rebound that the Internet bank company had seen during the past couple of months. Even though the stock is down about 45% from its highs just last fall, many fear that BofI Holding could see further losses in the future.
Western Digital was down 7% in the wake of bad news for fellow hard-drive specialist Seagate Technology. Seagate issued an early warning in advance of its fiscal third-quarter financial results, saying that its preliminary earnings figures would fall short of what it had predicted in previous guidance because of weak demand for disk-drive products in PCs and servers.
Western Digital's losses weren't as extreme as those of its rival, but the news also raises concerns about whether Western Digital will face the same general business conditions in its sales efforts. Both companies are expected to issue their official quarterly results in about two weeks, at which point it should be evident whether Western Digital managed to avoid Seagate's fate.
Finally, Agrium finished the day down 6%. The fertilizer company suffered a downgrade from analysts at Scotiabank, which pointed to falling prices for nitrogen-based fertilizers and continuing pressure on the agricultural markets. Other companies in the fertilizer business also got negative attention from various analysts Thursday, and unfortunately, early signs point to little or no support from crop prices for the coming growing season. Until supply and demand dynamics start to come back into balance, Agrium and its peers will likely remain in difficult situations, and pricing could well take further hits before the industry reaches a new equilibrium.
The article Why BofI Holding, Western Digital, and Agrium Slumped Today originally appeared on Fool.com.
Dan Caplinger has no position in any stocks mentioned. The Motley Fool owns shares of and recommends BofI Holding. The Motley Fool owns shares of Western Digital.. Try any of our Foolish newsletter services free for 30 days. We Fools may not all hold the same opinions, but we all believe that considering a diverse range of insights makes us better investors. The Motley Fool has a disclosure policy.
Copyright 1995 - 2016 The Motley Fool, LLC. All rights reserved. The Motley Fool has a disclosure policy.