Why Blucora Inc. Shares Jumped 24% Today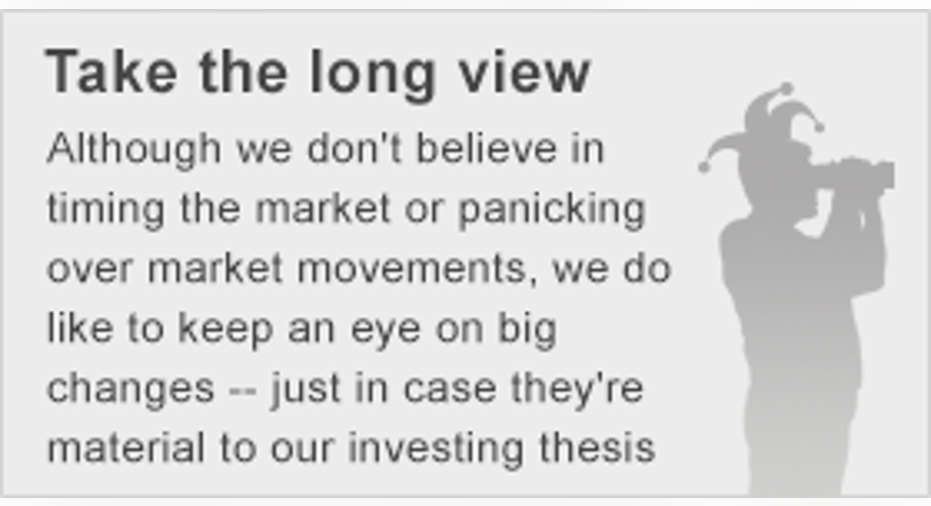 Image source: Blucora.
What: Shares of Blucora closed 24% higher on Thursday, driven by a strong first-quarter report. The maker of software tools for wealth management and tax preparation beat analyst targets on both the top and bottom lines, reflecting a respectable tax season.
So what: Blucora's first-quarter sales fell 5.1% year over year, to $165.8 million, but still came in ahead of Wall Street's $163.1 million. Adjusted earnings of $0.94 per share represented a 6% increase over the year-ago period, and was $0.04 better than the Street's consensus estimate.
Looking ahead, Blucora's management expects second-quarter revenues of roughly $122 million, yielding adjusted earnings from continuing operations near $0.51 per diluted share. Here, analysts currently expect earnings of $0.58 per share on sales in the $117 million range.
Now what: Blucora shares have now gained more than 55% from recent multi-year lows. On the other hand, shares are trading down by 22% year to date, sliding 45% lower during the last 52 weeks, and a heart-stopping 80% below the highs seen in late 2013.
This is not a rousing victory. I'd call it a solid bounce off of recent lows, but all is certainly not well behind the curtain. And the company basically jumped over a very low bar. Analyst expectations were always disastrous.
Blucora's TaxAct software handled 9% fewer returns this tax season compared to the 2015 season. Thanks to price increases, that still worked out to a 1% revenue increase; but it's not a sign of a product-winning market share on its own merits. The clients here are mostly consumers, and that's a price-sensitive crowd.
Blucora is busy doubling down on what it does well, and selling off non-core operations. Debt repayment is another important focus, because Blucora is laboring under a $571 million total debt load. The debt-to-equity ratio is through the roof, and revenues are shrinking.
Due to this mountain of financial risk, Blucora shares can be bought at a big discount. The stock is trading at roughly half of Blucora's book value, meaning that investors think they'd be much better off if the company simply liquidated and returned the resulting cash to shareholders.
The stock remains fantastically cheap if you want to bet on a big turnaround. So far, there isn't much evidence that one is coming. So please be careful -- this is not a stock you should back up the truck for.
The article Why Blucora Inc. Shares Jumped 24% Today originally appeared on Fool.com.
Anders Bylund has no position in any stocks mentioned. The Motley Fool has no position in any of the stocks mentioned. Try any of our Foolish newsletter services free for 30 days. We Fools may not all hold the same opinions, but we all believe that considering a diverse range of insights makes us better investors. The Motley Fool has a disclosure policy.
Copyright 1995 - 2016 The Motley Fool, LLC. All rights reserved. The Motley Fool has a disclosure policy.