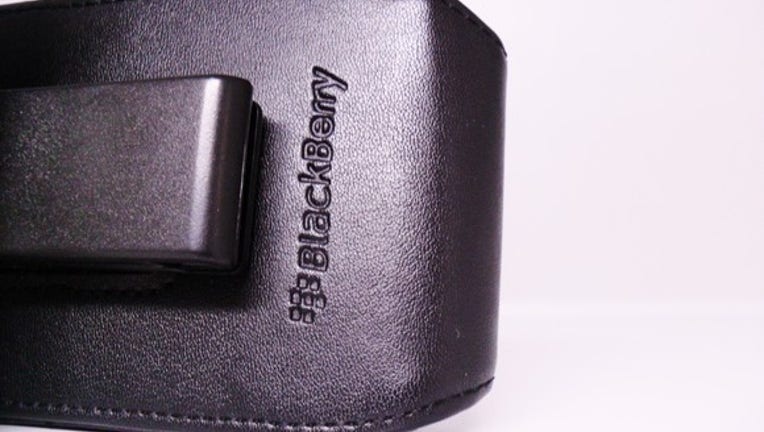 What happened
Shares ofBlackberry Ltd(NASDAQ: BBRY) were gaining Friday after the tech company turned in a better-than-expected earnings report as its turnaround effort continues. As of 12:33 p.m. EDT, the stock was up 12.5%.
So what
The one-time smartphone king continued to shed sales as it transitions into a software company. Revenue fell from $464 million to $286 million, slightly below expectations at $289 million. On the bottom line, Blackberry's adjusted results improved from a loss of $0.03 a share to a profit of $0.04, beating expectations at breakeven.
Image source: The Motley Fool.
CEO John Chen said he was pleased that results "came in at or above expectations in all major metrics." The company said that 80% of the $193 million in Non-GAAP software and services revenue was recurring, a promising sign as the company looks to swing back to growth. Revenue in that segment was up 26% from $153 million a year ago.
Now what
Management did not provide specific guidance, but Chen said he expected the company to grow "at or above the overall market in our software business" for the current year. He also projected a Non-GAAP profit and positive free cash flow for fiscal year 2018.
For a company with a per-share loss in the $10 range not so long away, those projections were encouraging. If software revenue continues to grow, the stock may finally find its footing after a long time in the tech wilderness.
10 stocks we like better than BlackBerryWhen investing geniuses David and Tom Gardner have a stock tip, it can pay to listen. After all, the newsletter they have run for over a decade, Motley Fool Stock Advisor, has tripled the market.*
David and Tom just revealed what they believe are the 10 best stocks for investors to buy right now... and BlackBerry wasn't one of them! That's right -- they think these 10 stocks are even better buys.
Click here to learn about these picks!
*Stock Advisor returns as of February 6, 2017
Jeremy Bowman has no position in any stocks mentioned. The Motley Fool has no position in any of the stocks mentioned. The Motley Fool has a disclosure policy.