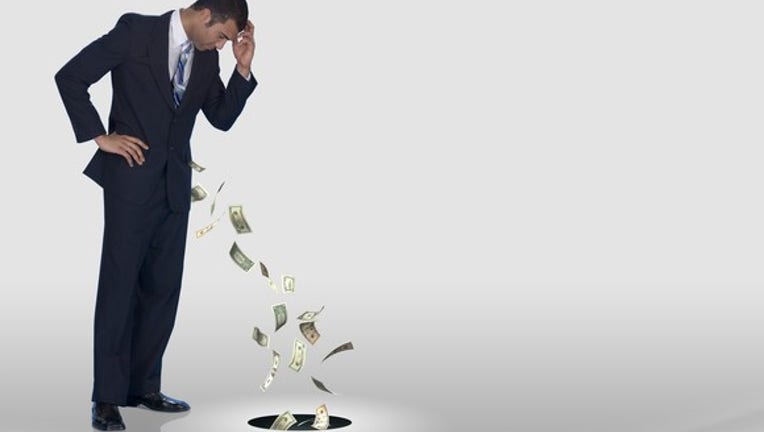 Image source: Getty Images
What happened
Shares of Biogen (NASDAQ: BIIB) were down more than 4% in early afternoon trading on Wednesday in response toEli Lilly (NYSE: LLY) reporting disappointing news about a late-stage clinical trial involving an experimental Alzheimer's disease drug. The decline erased slightly more than $3 billion from the biotech giant's market cap.
So what
Eli Lilly's EXPEDITION3 trial was testing its experimental compound solanezumab as a treatment for mild dementia due to Alzheimer's disease. A substance called amyloid plaque that accumulates in the brains of patients with Alzheimer's has been hypothesized to lead to the disease's progression. Solanezumab was designed to clear away some of that plaque.
However, the top-line data from the trial showed that patients who took solanezumab did not display a statistically significant slowing of cognitive decline when compared to patients who only received a placebo. As a result, Lilly has stated that it will not seek regulatory approval for the drug.
Traders are selling off shares of Biogen in response because this data suggests that targeting amyloid buildup might not be an effective way to treat Alzheimer's disease. If true, that could mean that Biogen's exciting product candidate aducanumab might also fail during late-stage clinical trials.
Now what
While this is certainly a development that investors need to watch closely, it is possible that Eli Lilly's failure could actually be a net positive for Biogen. The reason is that the EXPEDITION3trial did show that solanezumab lead to some cognitive improvement -- just not enough to demonstrate statistical significance. Since imaging from early clinical testing showed that Biogen's aducanumab produces significant reductions inbeta amyloid buildup, it is possible that the drug could still perform well in more robust clinical trials. In addition, Eli Lilly's decision to not seek approval removes a potential competitor for aducanumab.
It is still too early to draw any real conclusions about how this data might affect Biogen, but that isn't stopping traders from turning bearish anyway. Biogen is set to present data onaducanumab at next month'sClinical Trials on Alzheimer's Disease meeting. Bulls and bears alike would be advised to listen in and hear what management has to say about the drug's future.
10 stocks we like better than Biogen When investing geniuses David and Tom Gardner have a stock tip, it can pay to listen. After all, the newsletter they have run for over a decade, Motley Fool Stock Advisor, has tripled the market.*
David and Tom just revealed what they believe are the 10 best stocks for investors to buy right now... and Biogen wasn't one of them! That's right -- they think these 10 stocks are even better buys.
Click here to learn about these picks!
*Stock Advisor returns as of Nov. 7, 2016
Brian Feroldi has no position in any stocks mentioned.Like this article? Follow him onTwitter where he goes by the handle@Longtermmindsetor connect with him on LinkedIn to see more articles like this.
The Motley Fool owns shares of and recommends Biogen. Try any of our Foolish newsletter services free for 30 days. We Fools may not all hold the same opinions, but we all believe that considering a diverse range of insights makes us better investors. The Motley Fool has a disclosure policy.