Why Barrick Gold, Halozyme Therapeutics, and CEB Jumped Today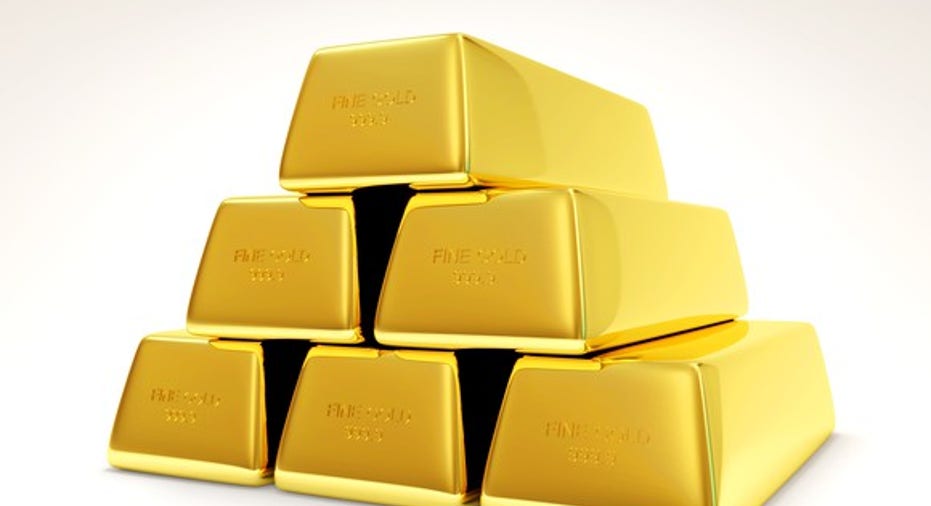 Thursday was a mixed day for the stock market, as the Nasdaq Composite posted a modest gain even as the Dow and S&P 500 eased lower. For much of the day, major market benchmarks were sharply lower, in large part because downbeat early readings on the holiday shopping season called into question the strength of the U.S. economy and the pace of any future interest rate increases from the Federal Reserve.
Nevertheless, some stocks showed a great deal more strength, and Barrick Gold (NYSE: ABX), Halozyme Therapeutics (NASDAQ: HALO), and CEB (NYSE: CEB) were among the best performers on the day. Below, we'll look more closely at these stocks to tell you why they did so well.
Image source: Getty Images.
Barrick glitters like gold
Barrick Gold picked up 6% on a strong day for the precious metals mining sector overall. Favorable price action in the commodities markets played a key role in the bullish stance for the industry, as gold bullion climbed $17, to $1,180 per ounce.
The rebound in Barrick and other gold mining stocks is consistent with the behavior of the industry over the past couple of months, and today's move upward for the precious metal seemed to reflect the lower bond yields and less confident assessment of future economic growth that investors saw Thursday. Many are skeptical that the bounce in Barrick is anything but a short-term phenomenon, but shareholders will have to wait to see whether 2017 brings fundamental macroeconomic changes that will affect the gold industry.
Halozyme gets good results
Halozyme Therapeutics soared 18% after the biotechnology company reported that its candidate pancreatic cancer drug PEGPH20 achieved primary endpoints in a phase 2 clinical trial. The HALO 202 study had looked at PEGPH20 in combination with two other drugs in patients with stage IV pancreas cancer, and the results showed statistically significant increases in progression-free survival in certain patients.
PEGPH20 also demonstrated a reduction in the rate of thromboembolic events, which was the primary endpoint of the second stage of the study. As CEO Dr. Helen Torley noted, "These findings confirm our confidence in the development of PEGPH20 in this difficult-to-treat cancer," and Halozyme will now look forward to the results of the HALO 301 phase 3 clinical trial studying the cancer fighter.
CEB gets a buyout bid
Finally, CEB jumped 21%. The talent management and best-practices specialist became an acquisition target Thursday, as information technology research company Gartner announced that it would buy out CEB in a $2.6 billion deal. Under the terms of the buyout, CEB shareholders will get $54 per share in cash, as well as 0.2284 shares of Gartner for every CEB share they own. In total, that makes the deal worth $77.25 per share, and CEB CEO Tom Monahan said that "we're pleased to reach this agreement, which offers compelling benefits to CEB shareholders, clients, and employees."
Company officials believe that the two companies will complement each other well and enable the combined entity to cover its target market more effectively. Gartner investors weren't as favorably inclined about the deal, but that still left CEB shareholders with a nice gain.
10 stocks we like better than Barrick Gold When investing geniuses David and Tom Gardner have a stock tip, it can pay to listen. After all, the newsletter they have run for over a decade, Motley Fool Stock Advisor, has tripled the market.*
David and Tom just revealed what they believe are the 10 best stocks for investors to buy right now... and Barrick Gold wasn't one of them! That's right -- they think these 10 stocks are even better buys.
Click here to learn about these picks!
*Stock Advisor returns as of January 4, 2017
Dan Caplinger has no position in any stocks mentioned. The Motley Fool owns shares of and recommends Gartner. The Motley Fool has a disclosure policy.