Why Barracuda Networks Inc. Rose 14.4% in April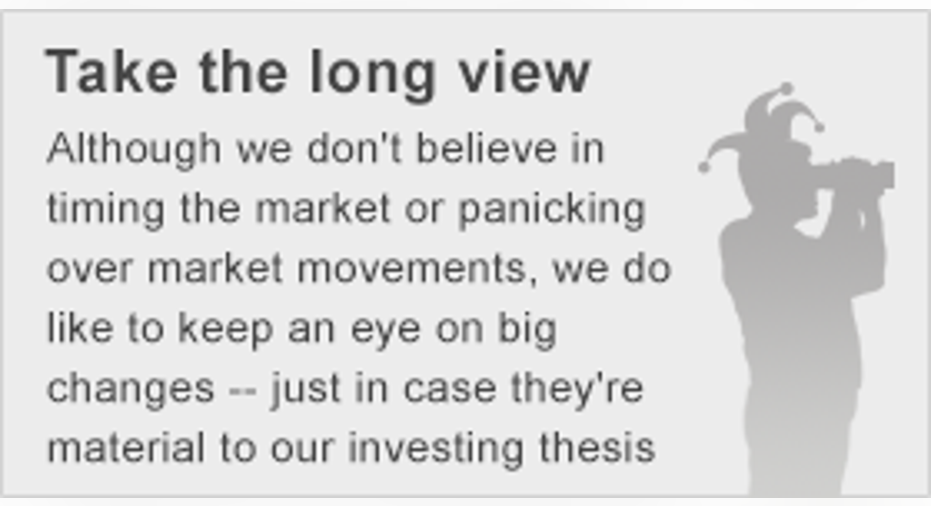 What: Shares of Barracuda Networks gained 14.4% in April 2016, according to data from S&P Global Market Intelligence. The steep surge rested on a 17% single-day gain at the end of the month, as the maker of cloud-based storage and security tools published a strong fourth-quarter report.
So what: In the fourth quarter, Barracuda's sales increased 16% year over year to $83.7 million, yielding adjusted earnings of $0.15 per share. That worked out to a $3 million revenue surprise, while the bottom-line result was nearly double the Street's $0.08 consensus estimate.
Now what: Barracuda's shares have now climbed more than 50% higher since bouncing off a deep plunge sparked by the third-quarter report. The stock took a 33% haircut that day and has still not quite recovered to the levels seen before January's sudden panic. Over the last 52 weeks, Barracuda investors have endured a 60% haircut. Yes, that figure includes the soaring April performance.
Let's also acknowledge the fact that Barracuda's fourth-quarter revenues may have exceeded current analyst expectations, but still fell short of the Street's best guess as of early January. Again, April's rocket boost was simply a return toward full health, not a complete recovery and certainly not a fantastic climb to blue skies ahead.
The company is busy buying back shares at these low prices, while refocusing its product portfolio on data protection services. Barracuda's management wants to create a market leader in a narrowly defined niche of cloud-based information security, which could indeed be a winning strategy for the long term.
But while that strategy unfolds, the next few quarters will be both bumpy and important. Executing well here will pave the way toward fulfilling those market-leader promises. There are no guarantees that this will work out, which is why I expect a roller coaster ride while Barracuda navigates through dark waters.
The article Why Barracuda Networks Inc. Rose 14.4% in April originally appeared on Fool.com.
Anders Bylund has no position in any stocks mentioned. The Motley Fool has no position in any of the stocks mentioned. Try any of our Foolish newsletter services free for 30 days. We Fools may not all hold the same opinions, but we all believe that considering a diverse range of insights makes us better investors. The Motley Fool has a disclosure policy.
Copyright 1995 - 2016 The Motley Fool, LLC. All rights reserved. The Motley Fool has a disclosure policy.