Why Bank of America's $16 Billion in Annual Profits Isn't Enough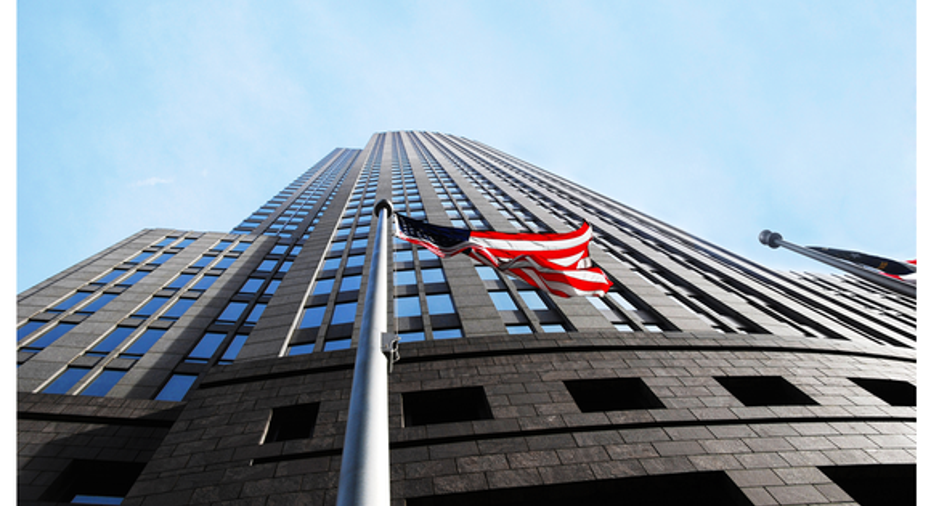 Bank of America's headquarters in Charlotte, North Carolina. Image source: iStock/Thinkstock.
Over the last few weeks, there's been an increased amount of attention paid to the question of whether or not the nation's biggest banks can survive in their present form -- that is, operating as both investment and commercial banks. While none of the big banks are immune to this analysis, Bank of America is its posterchild.
Bank of America's problem is that it isn't earning enough money each year to satisfy investors. At a recent conference, CEO Brian Moynihan refuted this, pointing to the fact that the nation's second biggest bank by assets earned $16 billion last year. On a list of the world's most profitable companies, that ranked Bank of America 15th in terms of the size of its bottom line.
But it isn't the size of the bank's net income that matters. What matters instead is how much it earns relative to the resources at its disposal.Bank of America has a $2.2 trillion balance sheet. On top of that, it oversees $2.7 trillion worth of assets under management and custody, from which it also generates revenue and earnings.
The only fair way to assess Bank of America's profitability, then, is to compare its earnings to figures like these. And by doing this, one begins to appreciate why the North Carolina-based bank trades for a roughly 40% discount to its book value.
Bank of America chairman and CEO Brian Moynihan. Image source: Bank of America.
Bank of America's $16 billion in earnings last year equated to only 0.74% of its assets. That's roughly half as much as Wells Fargoearns from its balance sheet on a comparable basis.
Even more importantly, once you take Bank of America's leverage into consideration -- after all, banks are fundamentally nothing more than heavily leveraged funds that borrow copious amounts of money at low short-term interest rates and then invest the money into higher interest-earning assets -- its return on average common shareholders' equity last year was a mere 6.26%. Even if you use a more restricted measure of capital -- namely, average tangible common shareholders' equity -- Bank of America's return on equity is still only 9.11%.
These are the numbers that matter -- not, as Moynihan knows, the absolute size of its bottom line. They matter because a bank's return on equity reveals whether it's creating value for shareholders as opposed to destroying it.
The issue of value creation turns on Bank of America's cost of capital, which is currently in the neighborhood of 12.2%, according to an analysis by Dick Bove of Rafferty Capital Markets. If the Moynihan-led bank's return on equity exceeds this, then it's said to be creating value. If it comes up short, the opposite is true.
Given this, it should be obvious why analysts and investors have started questioning Bank of America's business model, which, as a universal bank with both investment and commercial banking operations, subjects it to a higher regulatory burden that in turn weighs on its profitability.
To Moynihan's point, Bank of America earns a lot of money, but to analysts and investors' points, it doesn't earn as much as it should. And until this gets sorted out, either by a divestiture or through improved profitability, the bank's shares will continue to trade for a lower multiple relative to those of its peers.
The article Why Bank of America's $16 Billion in Annual Profits Isn't Enough originally appeared on Fool.com.
John Maxfield owns shares of Bank of America and Wells Fargo. The Motley Fool owns shares of and recommends Wells Fargo. The Motley Fool recommends Bank of America. Try any of our Foolish newsletter services free for 30 days. We Fools may not all hold the same opinions, but we all believe that considering a diverse range of insights makes us better investors. The Motley Fool has a disclosure policy.
Copyright 1995 - 2016 The Motley Fool, LLC. All rights reserved. The Motley Fool has a disclosure policy.