Why Baidu Inc. Probably Won't Spin Off iQiyi.com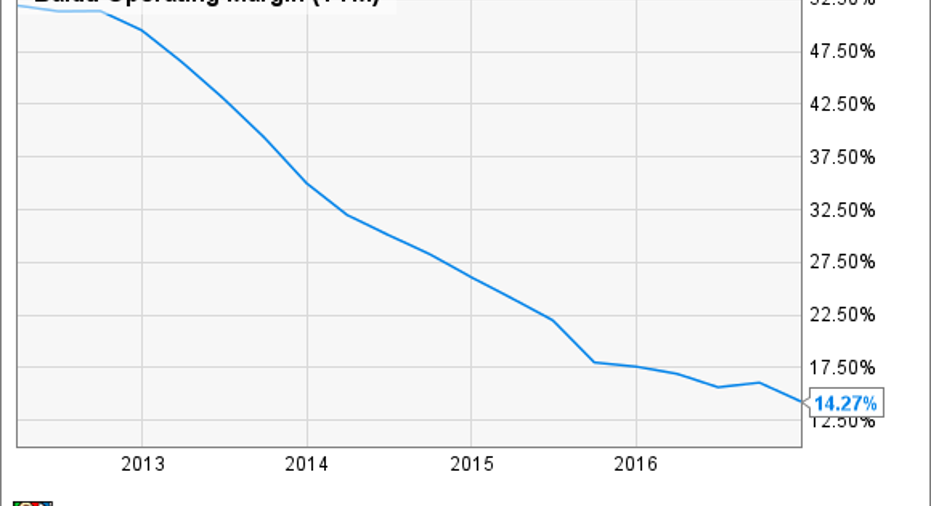 In late February, Baidu's (NASDAQ: BIDU) videostreaming subsidiary iQiyi raised $1.53 billion in fresh funds to compete more effectively with rival sites. Hillhouse Capital, IDG Capital, Sequoia Capital, and Baidu all purchased the newly issued convertible bonds, and Baidu disclosed that it had invested $300 million.
iQiyi is the largest video streaming site in China, but it currently faces tough competition from Tencent (NASDAQOTH: TCEHY) Video and Alibaba's Youku Tudou. iQiyi hasbeen losing money since Baidu purchased a majority stake in 2012, which has repeatedly sparked calls for Baidu to sell or spin-off the company to boost its profitability.
The iQiyi app for Android tablets. Image source: Google Play.
Last December, the Wall Street Journal reported that Baidu was planning to spin off iQiyi in an IPO which could raise $1 billion. Baidu denied those rumors, and CEO Robin Li reiterated after the recent bond offering that the site was "a great asset and an important part of the Baidu ecosystem." Let's take a closer look at iQiyi, and why Baidu prefers to raise capital through convertible bonds rather than spin off the company in an IPO.
A brief look at iQiyi's history
Baidu and American private equity firm Providence Equity Partners co-founded iQiyi in 2010. In 2012, Baidu bought out Providence's stake to become the dominant investor. It acquired thepopular online video business of PPStream the following year, and launched its own film production division in 2014. That same year, smartphone giant Xiaomi and Shunwei Capital acquired a 10%-15% stake iniQiyi for $300 million.
In 2015, it acquired the online rights to top entertainment shows in China, Taiwan, andSouth Korea -- including the popular Korean variety showRunning Man. In 2016, iQiyi launched inTaiwan, marking its first step outside of mainland China.
During last quarter's conference call, Robin Li stated that iQiyi "performed very well," with "revenue and subscriber numbers ramping up nicely." According to iResearch's Dec. 2016 numbers, iQiyi's mobile app remained the top video streaming app in China, with 125 million daily active users and 480 million monthly active users, andstreamed335 billion minutes of monthly content.
iQiyi generates most of its revenue from ads, but it launched a paid service in 2015 that lets subscribers get earlier or exclusive access to blockbuster shows. iQiyi claimed the service reached 20 million subscribers last June, up from 5 million at the end of May 2015.
But profitability is tough
On the conference call, Robin Li stated that Baidu planned to support iQiyi's "further growth," but noted that higher content acquisition costs at the site caused its total content costs to rise from 5.6% of revenues in 2015 to 11% in 2016. That statement raises some concerns when we look at Baidu's operating margins over the past five years.
Source:YCharts
Robin Li still hasn't provided a timeline for iQiyi's bottom line to break even, but CFO Jennifer Li noted that margins were "improving", and that they would continue doing so in the future. She also stated that to keep costs under control, Baidu will invest more heavily in original content to "further strengthen and expand" its subscription user base.
YouTube faces the same challenges
Making a profit from streaming video is very tough. The platform might generate revenue with ads and subscriptions, but those gains often can't offset the costs of hosting videos on servers and content acquisition costs.
Even Alphabet's (NASDAQ: GOOG) (NASDAQ: GOOGL) YouTube, the biggest streaming video platform in theworld with over a billion users, remains unprofitable due to those pressures. Last October, YouTube CEO Susan Wojcicki stated that the 12-year-old site was "still in investment mode," and that there was "no timetable" for achieving profitability. Like iQiyi, YouTube offers a premium subscription platform, YouTube Red, but theservice reportedly only had 1.5 million subscribers at the end of last summer.
Baidu and Alphabet are willing to take losses on iQiyi and YouTube for a simple reason: streaming videos tether more users to their ecosystems. If those viewers use iQiyi they're more likely to use other services -- like Baidu Maps, Search, and Wallet -- instead of services from rivals like Tencent. Both companies can also track watched videos, which gives them more data for targeted ads.
The key takeaway
iQiyi will probably keep losing money for years, but investors shouldn't fret over those losses. The platform brings more users into Baidu's ecosystem, which widens its moat against other companies and ensures that it remains the top internet advertising platform in China. Therefore, investors shouldn't expect Baidu to spin off iQiyi any more than they expect Alphabet to spin off YouTube.
10 stocks we like better than BaiduWhen investing geniuses David and Tom Gardner have a stock tip, it can pay to listen. After all, the newsletter they have run for over a decade, Motley Fool Stock Advisor, has tripled the market.*
David and Tom just revealed what they believe are the 10 best stocks for investors to buy right now... and Baidu wasn't one of them! That's right -- they think these 10 stocks are even better buys.
Click here to learn about these picks!
*Stock Advisor returns as of February 6, 2017
Suzanne Frey, an executive at Alphabet, is a member of The Motley Fool's board of directors. Leo Sun owns shares of Baidu and Tencent. The Motley Fool owns shares of and recommends Alphabet (A shares), Alphabet (C shares), and Baidu. The Motley Fool has a disclosure policy.