Why Babcock & Wilcox Enterprises, Sandstorm Gold, and Ashford Hospitality Prime Slumped Today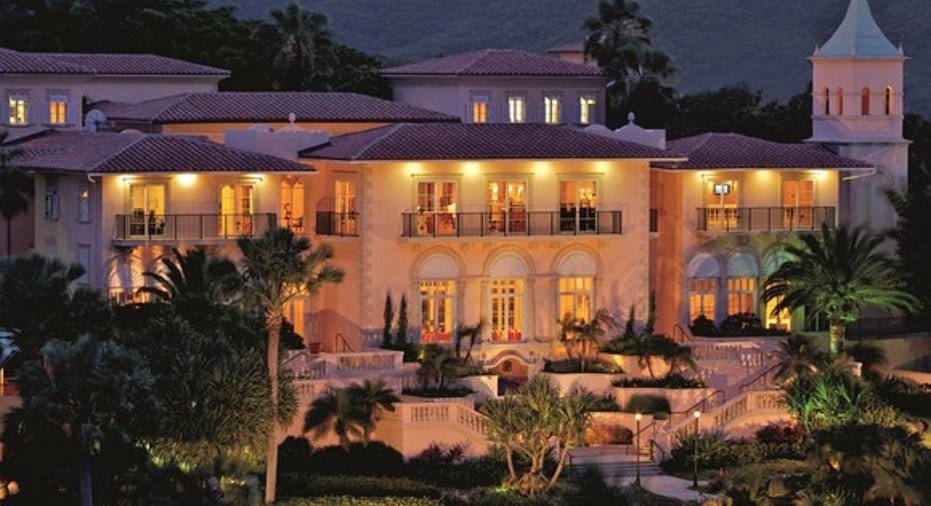 Image source: Ashford Hospitality Prime.
Tuesday brought investors some positive movement for their portfolios, as the market appeared to tire of losses stemming from the U.K. Brexit vote. Gains of between 1.5% and 2% for the Dow and S&P 500 weren't nearly enough to claw back even the majority of the losses the two indexes have suffered on Friday and Monday, but they represented a good start for investors hoping that something short of financial Armageddon will result from the British decision to leave the European Union. Most stocks managed to post gains in today's relief rally, but a few still suffered further declines.
Among the worst performers were Babcock & Wilcox Enterprises , Sandstorm Gold , and Ashford Hospitality Prime .
Babcock cuts profits, jobs
Babcock & Wilcox fell more than 20% on Tuesday after the company updated its guidance for 2016 earnings and announced a restructuring of its traditional power business. Babcock said it would cut 200 jobs in North America with the expectation that coal utilization in the U.S. will fall at a faster rate than it previously expected. By consolidating its aftermarket and global new-build activities for coal-fired power generation into a single segment, Babcock hopes to make the most of changing market conditions in the industry. Because of the restructuring as well as an engineering design error and a delay in revenue from the Canadian oil sands region, Babcock now expects earnings of $0.63 to $0.83 per share. That's as little as half the $1.25 to $1.45 per share the company projected just last month, and the ongoing nature of the strategic moves could leave Babcock dealing with related costs for at least the next year.
Sandstorm gets some financing -- at a price
Sandstorm Gold dropped almost 10% in the wake of an announcement to raise capital. The gold producer announced Tuesday morning that it had entered into an agreement with a syndicate of underwriters to purchase more than 11.2 million shares of Sandstorm stock at $4.45 per share, amounting to proceeds of $50 million. Sandstorm said it intends to use the proceeds to reduce its outstanding revolving credit facility as well as make new streaming arrangements and acquire royalties. Yet the pricing of the deal was nearly 8% below the closing price of the stock on Monday, leaving shareholders dealing with the dilutive impact from the offering.
Lending a hand to hard-hit investors
Finally, Ashford Hospitality Prime lost 6%. The company responded to the Weisman Group, which had made a $735 million offer to buy out the company. Ashford Prime said the initial offer of $20.25 per share valued the company's high-quality hotel portfolio too cheaply, and that it didn't intend to approve a sale below full and fair value. Ashford extended an offer for Weisman to look more closely at the company in the hopes of attracting a better bid, although it noted that a termination fee to advisor Ashford Inc. might be larger than the originally estimated $70 million. At this point, investors don't think a deal is workable, and that's why they sent the stock falling sharply on Tuesday.
The article Why Babcock & Wilcox Enterprises, Sandstorm Gold, and Ashford Hospitality Prime Slumped Today originally appeared on Fool.com.
Dan Caplinger has no position in any stocks mentioned. The Motley Fool has no position in any of the stocks mentioned. Try any of our Foolish newsletter services free for 30 days. We Fools may not all hold the same opinions, but we all believe that considering a diverse range of insights makes us better investors. The Motley Fool has a disclosure policy.
Copyright 1995 - 2016 The Motley Fool, LLC. All rights reserved. The Motley Fool has a disclosure policy.