Why AZZ Inc. Missed Guidance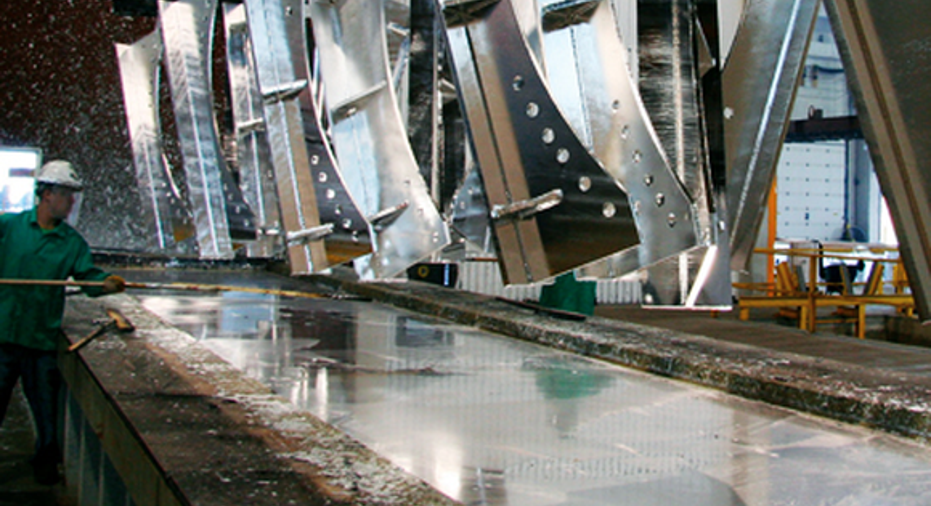 It's never a good thing when a company misses its current full-year guidance and then promptly reduces its guidance for the coming fiscal year, but that's the reality of AZZ Inc.'s(NYSE: AZZ) fourth-quarter earnings report. A combination of weak ongoing end-market conditions and the bankruptcy of Westinghouse hit AZZ hard. In short, it was another difficult quarter for the company. Let's take a closer look at what went wrong
AZZ Inc. fourth-quarter earnings: The raw numbers
Starting with the headline numbers for the full year:
Full-year fiscal 2017 revenue of $858.9 million compared to previous guidance for revenue "slightly below" a guidance range of $930 million to $970 million.
Full-year EPS of $2.33 compared to previous guidance for "slightly below" a guidance range of $3.15 to $3.45.
That previous guidance was last given on the second-quarter earnings release in October. Fast-forward to the disappointing set of third-quarter earnings released in January, and CEO Tom Ferguson said, "We are working toward issuing guidance for fiscal year 2018 within a few weeks. We will update our fiscal year 2017 full-year outlook at that time."
Management promptly gave its full-year fiscal 2018 guidance in February, but made no mention of 2017 guidance on the release.
AZZ galvanizing operation. Image source: AZZ Inc.
Guidance for 2018 reduced
In addition to missing 2017 guidance, management reduced the 2018 guidance it gave just a couple of months ago. Here is the updated guidance compared to what was given in February:
Fiscal 2018 revenue of $880 million to $950 million compared to $900 million to $970 million.
Fiscal 2018 diluted EPS of $2.60 to $3.10 compared to $2.85 to $3.10.
Clearly, something's going wrong, but what?
What happened in AZZ Inc.'s fourth quarter?
Here's a breakout of segment sales, income, and margin in the quarter.
Data source: AZZ Inc. presentations. bp = basis points.
On the earnings call, Ferguson referred to generally weak end-market conditions for both segments thanks to "continued contraction in our markets due to the economic fallout of the low oil patch activity, lower solar opportunities, and a continued low level of major refinery turnarounds."
But the pain doesn't stop there. There were significant declines in energy revenue, income, and margin. A major cause of this was the bankruptcy of Westinghouse -- a company Ferguson described as being a "fair-sized" customer of the energy segment.
Turning to the galvanizing segment, end-market demand was weak but there were also cost pressures from the rising price of zinc. Essentially, AZZ tried to pass the cost increase on, but as Senior VP Tim Pendley put it on the earnings call, "Competition has been reluctant to move in that direction, which has challenged some of our volume." The end result was a significant loss of revenue and operating income in the galvanizing segment, though operating margin was held to a small decline.
Looking ahead
On a more positive note, Pendley said of galvanizing: "We finally feel like we have hit the bottom there and then [are] bouncing back up." Moreover, management's overall guidance still implies revenue growth of 2.5% to 10.6%. There is not a lot AZZ's management can do about lost revenue in the energy segment due to the Westinghouse bankruptcy, or ongoing weakness in oil and gas, so most hopes will likely rest on an improvement in galvanizing in the back half of the year.
10 stocks we like better than AzzWhen investing geniuses David and Tom Gardner have a stock tip, it can pay to listen. After all, the newsletter they have run for over a decade, Motley Fool Stock Advisor, has tripled the market.*
David and Tom just revealed what they believe are the 10 best stocks for investors to buy right now... and Azz wasn't one of them! That's right -- they think these 10 stocks are even better buys.
Click here to learn about these picks!
*Stock Advisor returns as of April 3, 2017
Lee Samaha has no position in any stocks mentioned. The Motley Fool recommends Azz. The Motley Fool has a disclosure policy.