Why Avis Budget Group, Endo International, and PHH Corp. Slumped Today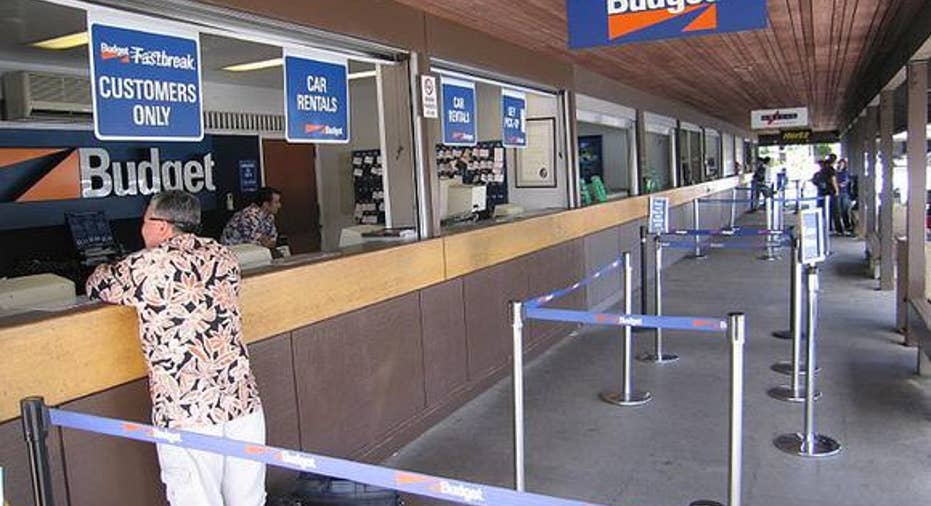 Source: BlueWaikiki.com, Flickr.
What looked like would be a strong start to the week ended up fizzling out on Monday, and the Dow and S&P 500 had to settle for modest losses after early gains evaporated. An early bounce in the commodity markets initially helped spur optimism among investors ready for a longer-term rebound, but by the end of the day, investors seemed more concerned about what many are predicting will be a tough earnings season. In addition, some high-profile stocks posted substantial declines, and among them were Avis Budget Group , Endo International , and PHH Corp. .
Avis Budget declined 8% in sympathy with rival Hertz Global Holdings, which warned that a key measure of its financial success is likely to decline for the first quarter of 2016. Hertz said that its rental car revenue per available car day would fall 2.5% to 3.5% compared to the year-earlier quarter, and it also reined in previous expectations for full-year growth, replacing them with calls for performance to be flat to down 1.5%. Avis Budget fell in large part because Hertz blamed the entire industry's capacity for its difficulties, pointing to competitive factors as playing a role in its own troubles. Given that both Avis Budget and Hertz face many of the same challenges from ride-sharing and other trends, investors can expect the same pressures affecting Hertz today to hit Avis Budget in the near future.
Endo International fell 8% on industry-relevant news of its own. Fellow drug company Insys Therapeutics announced that sales of its drug Subsys, which is an opioid painkiller, would amount to just $61 million to $62 million during the first quarter. That was far below the $86 million that Insys investors had expected, and it would represent a sequential decline in demand. Investors fear that concern about opioid drugs generally will hurt demand, and some of Endo International's own painkillers, including Opana ER, are also opioids. Endo recently settled a probe from the New York Attorney General in connection with the potential addiction risks of opioid drugs, but the controversy could continue well into the future and weigh on results both for Endo and Insys.
Finally, PHH dropped 17%. The mortgage-services provider revealed Monday morning that a key customer, Merrill Lynch Home Loans, intends to bring its mortgage-origination process in-house for a number of its mortgage products by late April, and PHH now believes that volume from Merrill Lynch will fall dramatically for the rest of the year. The reduction of about a fifth in Merrill Lynch dollar volume will represent about a 5% hit to PHH overall, and Merrill also intends to bring its sub-servicing portfolio into its internal operations by the end of 2016 as well. With Merrill representing between a quarter and a third of PHH's overall business in loan closing volume and sub-servicing assets, PHH investors have to be nervous about its future. The company did get some good news from Morgan Stanley Private Bank, which extended its mortgage original services agreement through October 2017, but PHH will still have to work hard to make up for the big hit to Merrill Lynch-related activity.
The article Why Avis Budget Group, Endo International, and PHH Corp. Slumped Today originally appeared on Fool.com.
Dan Caplinger has no position in any stocks mentioned. The Motley Fool has no position in any of the stocks mentioned. Try any of our Foolish newsletter services free for 30 days. We Fools may not all hold the same opinions, but we all believe that considering a diverse range of insights makes us better investors. The Motley Fool has a disclosure policy.
Copyright 1995 - 2016 The Motley Fool, LLC. All rights reserved. The Motley Fool has a disclosure policy.