Why AVG Technologies, EZCorp, and BioMarin Pharmaceutical Jumped Today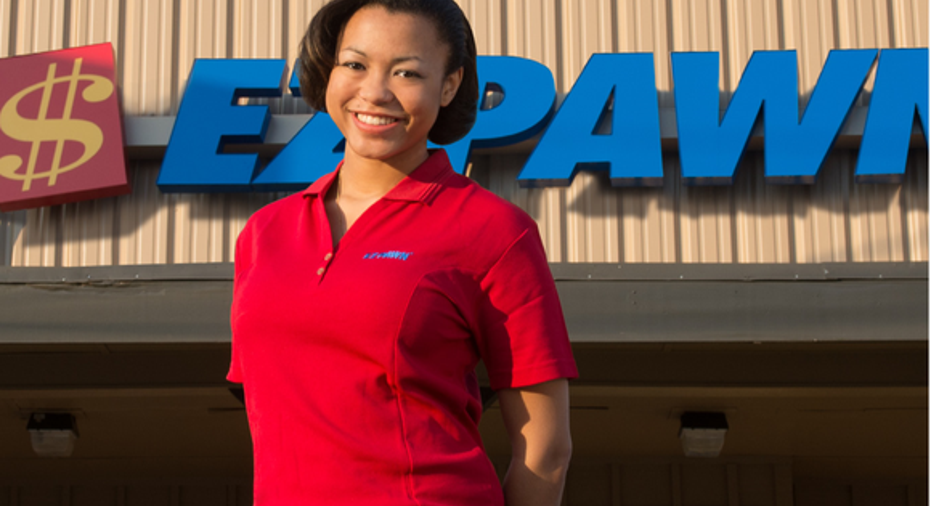 Image source: EZCorp.
Thursday was a relatively quiet day on Wall Street, and major stock-market benchmarks finished the day generally down by small fractions of a percent. The Dow finished down 23 points, with most market commentators looking at the nearly 5% decline in the price of crude oil as a significant factor in the downbeat mood among investors.
Nervousness about whether Friday's employment report will rebound from a poor showing last month also weighed on sentiment, but some stocks still managed to post substantial gains. Among the best performers were AVG Technologies , EZCorp , and BioMarin Pharmaceutical .
AVG's cybersecurity solutions draws takeover interest
AVG Technologies soared more than 30% after the maker of internet security products agreed to a buyout offer from competitor Avast Software. The deal values AVG at $1.3 billion, and will give shareholders $25 per share in cash for their stock.
For Avast, the acquisition is intended to boost its scale by giving it more technological expertise and geographical reach in its business. As AVG CEO Gary Kovacs explained, "Our new scale will allow us to accelerate investments in growing markets and continue to focus on providing comprehensive and simple-to-use solutions for consumers and businesses." The deal will take place through a tender offer, and although the details are somewhat complicated, Avast should be able to move forward with the acquisition as long as 80% of shares are tendered.
EZCorp pawns one of its businesses
EZCorp jumped 16% in the wake of its announcement Wednesday afternoon that it had agreed to sell off its Grupo Finmart business to consumer-lending specialist AlphaCredit. EZCorp currently owns 94% of Grupo Finmart, which makes consumer loans to employees of Mexican government agencies. The deal should give EZCorp $50 million in cash, less any adjustments related to cash and short-term debt within the company at the time the sale closes.
As CEO Stuart Grimshaw noted, "We have been consistently executing the three-year strategic program we announced in July 2015 to focus on meeting our customers' need for cash better than anyone else in the industry, optimizing our pawn businesses, and achieving record returns on investment above our cost of equity." The move will focus nearly all of EZCorp's business on the pawn market in the U.S. and Mexico.
BioMarin climbs on takeover rumors
Finally, BioMarin rose 9%. Reports suggested that Roche might be interested in buying the biotech company. The report made it clear that, although people at Roche were looking at a potential deal, there was no confirmation that any formal bid had been made, or that discussions had taken place.
Given how far BioMarin has fallen, even the thinnest of rumors was enough to send the stock higher. For investors who have been disappointed by the rejection earlier this year of its Kyndrisa treatment for muscular dystrophy, the idea of a buyout might make the perfect exit for BioMarin shareholders.
The article Why AVG Technologies, EZCorp, and BioMarin Pharmaceutical Jumped Today originally appeared on Fool.com.
Dan Caplinger has no position in any stocks mentioned. The Motley Fool recommends BioMarin Pharmaceutical. Try any of our Foolish newsletter services free for 30 days. We Fools may not all hold the same opinions, but we all believe that considering a diverse range of insights makes us better investors. The Motley Fool has a disclosure policy.
Copyright 1995 - 2016 The Motley Fool, LLC. All rights reserved. The Motley Fool has a disclosure policy.