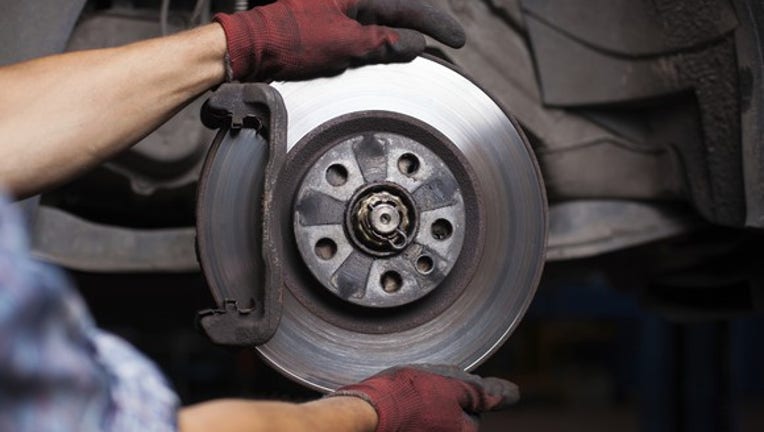 What happened
Shares of AutoZone Inc. (NYSE: AZO) were down 8.5% as of 12:30 p.m. EDT on Tuesday after the automotive parts retailer announced disappointing fiscal third-quarter 2017 results.
So what
Quarterly revenue climbed 1% year over year to $2.62 billion, and diluted earnings per share rose 6.2% to $11.44. Adjusted for AutoZone's adoption of a new accounting standard late last year, earnings would have increased 3.2%. By comparison, analysts' consensus estimates predicted higher revenue of $2.71 billion and earnings of $12 per share.
IMAGE SOURCE: GETTY IMAGES.
Now what
"Our sales performance for the first five weeks of our quarter was significantly below our expectations, challenged by the well-publicized timing delays inIRStax refunds," explained AutoZone CEO Bill Rhodes. "The last seven weeks of sales demonstrated improvement, but not enough to make up for our soft start."
Rhodes further insisted the company is positioned well for the summer season, and reiterated its commitment to creating shareholder value. But given AutoZone's painful performance, it's no surprise to see shares trading near 52-week lows right now.
10 stocks we like better than AutoZoneWhen investing geniuses David and Tom Gardner have a stock tip, it can pay to listen. After all, the newsletter they have run for over a decade, Motley Fool Stock Advisor, has tripled the market.*
David and Tom just revealed what they believe are the 10 best stocks for investors to buy right now... and AutoZone wasn't one of them! That's right -- they think these 10 stocks are even better buys.
Click here to learn about these picks!
*Stock Advisor returns as of May 1, 2017
Steve Symington has no position in any stocks mentioned. The Motley Fool recommends AutoZone. The Motley Fool has a disclosure policy.