Why athenahealth, Inc Stock Got Hammered Today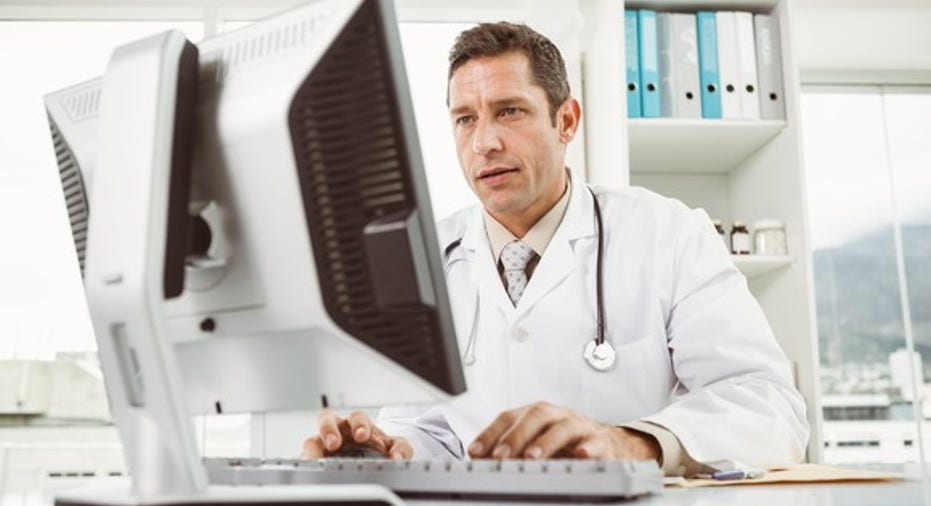 What happened
Shares of athenahealth (NASDAQ: ATHN)are down 18% as of 11:32 a.m. EDT following the release of the company's first-quarter earnings report after the bell yesterday.
So what
Superficially, the quarter wasn't that bad for the healthcare technology specialist; revenue grew 11.4% year over year.
Many companies would gladly take double-digit revenue growth, but when shareholders are used to growth in the 20% range, 11% growth feels like a losing quarter, and investors are going to adjust their valuations accordingly.
The use of athenaOne by hospitals and Athenahealth's population health products are still going strong, with growth of 88% and 25% quarter over quarter, respectively. The slowdown in growth came from its athenaOne product used in the ambulatory setting, which grew by 2% to 6% quarter over quarter for the different healthcare providers the company tracks.
Despite the increase in revenue, adjusted earnings dropped to $0.32 per share from $0.34 per share in the year-ago quarter, although a lot of that had to do with research and development costs increasing more than 41% year over year, which will hopefully boost sales with better products in future quarters.
Image source: Getty Images.
Now what
The slower growth caused management to lower its full-year 2017 guidance. Athenahealth now expects 2017 revenue in the range of $1.21 billion to $1.25 billion, down from the previous guidance of$1.29 billion to $1.33 billion.
Earnings guidance was also adjusted down, with an expectation for 2017 GAAPoperating income between $36 million and $46 million, down substantially from previous guidance in the range of $61 million to $81 million.
10 stocks we like better than athenahealthWhen investing geniuses David and Tom Gardner have a stock tip, it can pay to listen. After all, the newsletter they have run for over a decade, Motley Fool Stock Advisor, has tripled the market.*
David and Tom just revealed what they believe are the 10 best stocks for investors to buy right now... and athenahealth wasn't one of them! That's right -- they think these 10 stocks are even better buys.
Click here to learn about these picks!
*Stock Advisor returns as of April 3, 2017
Brian Orelli has no position in any stocks mentioned. The Motley Fool recommends athenahealth. The Motley Fool has a disclosure policy.