Why AstraZeneca PLC Stock Rose in June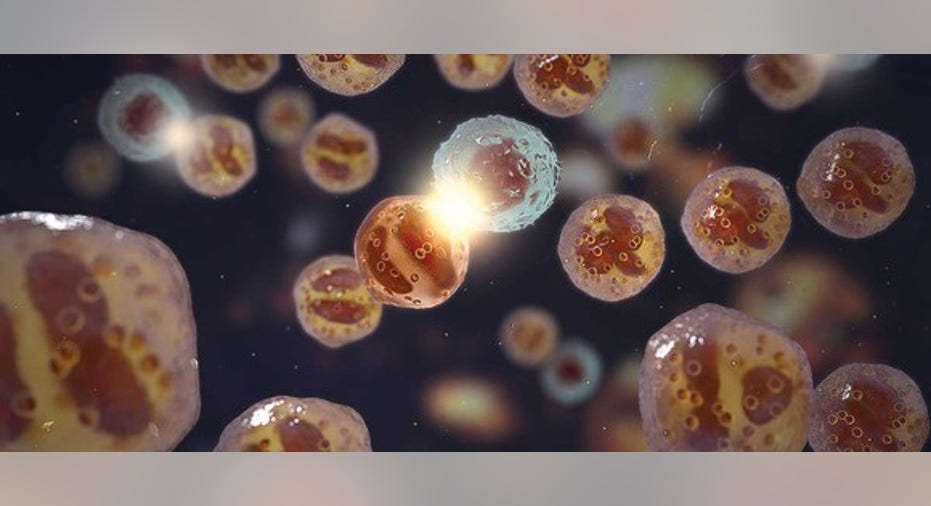 Image source: Getty Images.
What: Shares of AstraZeneca PLC, a British-based big pharma, bucked the trend, rising 2.5% last month, according to data from S&P Global Market Intelligence. While the SPDR S&P Pharmaceuticals Index as a whole fell 5.16% last month, AstraZeneca saw a post-Brexit stock bump and notched a slight gain. Despite a promising pipeline update earlier in the month, it seems currency exchange-related tailwinds piqued Wall Street's interest.
So what:Much of AstraZeneca's operating costs originate in the U.K., but the company reports in U.S. dollars. With fears of the Brexit looming, management addressed investor concerns by including an impact analysis of major currencies falling against the dollar.
A falling euro would negatively affect sales, but a falling pound could add to the company's bottom line this year. Much of Astra's operating expenses are paid in pounds. If the currency falls 5% from 0.70 to the U.S. dollar, management forecast a boost to core operating profits of about $96 million. At the time of writing, the pound has fallen just over 10% from that level to 0.77 per dollar.
Before you get too excited, the company reported a core operating profit of $6.9 billion last year, and finished April expecting a low- to mid-single-digit decline for the full year. Even if the pound remains at present levels, a slightly wider operating margin isn't going to return this company to core earnings growth this year.
Now what:Given all the ups and downs associated with bouncing exchange rates, U.S. holders of British company ADRs have more to consider than possibly lower operating expenses in the near term.When it comes to big pharmas, it's far more important to stay focused on its products and pipeline than short-term currency fluctuations.
With that in mind, here's what you need to know: Generic competition in the U.S. for Astra's popular acid reflux pill, Nexium, sent first quarter sales of the drug 28% lower than Q1 2015 at just $463 million.
Luckily, its next-generation type-2 diabetes pill, Farxiga, is gaining traction, with a 117% increase in first quarter sales over Q1 2015 to $165 million. Over the 10-year period ended 2014, the number of Americans diagnosed with diabetes rose a staggering 35% to 22 million, and an estimated 8 million aren't yet diagnosed. About 95% of adult diabetics have the type-2 variety, which means Farxiga could more than offset Nexium losses.
Image source: AstraZeneca.
Looking further ahead for Astra, recently launched oncology drug Tagrisso is just getting started and has a submission to expand its addressable lung cancer patient population slated for next year. A bit further out, Astra's long-awaited PD-L1 blocker, durvalumab, is in trials that, if successful, could support applications for lung, bladder, head, and neck cancer over the next couple of years.
It's great to see a beaten-down big pharma stock such as AstraZeneca pack on gains, especially while the rest of its industry suffered post-Brexit losses. However, you're better off focusing on what's going to drive growth over the long run rather than a currency fluctuation that might widen the company's operating margin a by a couple of points this year.
The article Why AstraZeneca PLC Stock Rose in June originally appeared on Fool.com.
Cory Renauer has no position in any stocks mentioned. You can follow Cory on Twitter @TMFang4apples or connect with him on LinkedIn for more healthcare industry insight. The Motley Fool has no position in any of the stocks mentioned. Try any of our Foolish newsletter services free for 30 days. We Fools may not all hold the same opinions, but we all believe that considering a diverse range of insights makes us better investors. The Motley Fool has a disclosure policy.
Copyright 1995 - 2016 The Motley Fool, LLC. All rights reserved. The Motley Fool has a disclosure policy.