Why AstraZeneca, Globalstar, and Snap Jumped Today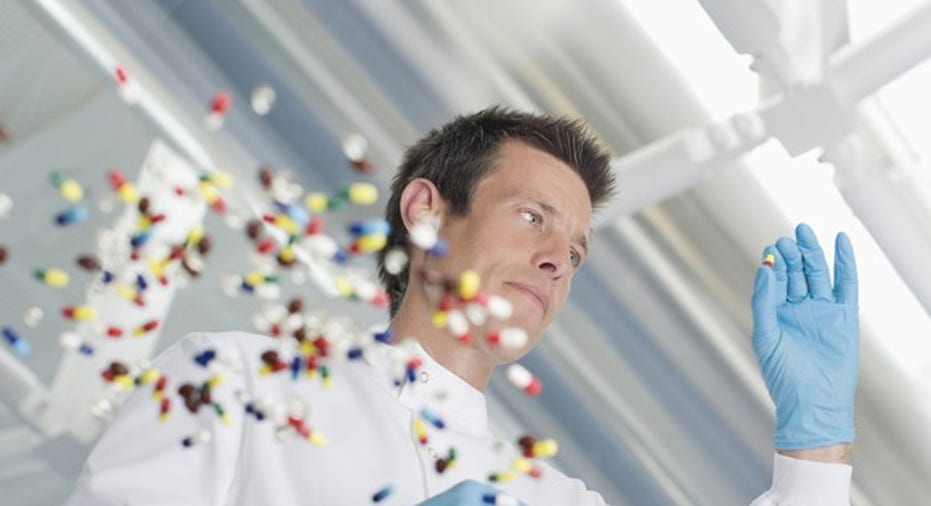 Friday was a mixed day on Wall Street, with major benchmarks heading in different directions as investors again struggled to figure out what's likely to move the market going forward. A number of downbeat earnings reports from the retail sector again weighed on the general mood, and some investors seemed ready for a pause in the run that has taken the S&P 500 and Nasdaq Composite to all-time highs recently. Even with a mixed market, though, some stocks did particularly well, and AstraZeneca (NYSE: AZN), Globalstar (NYSEMKT: GSAT), and Snap (NYSE: SNAP) were among the best performers on the day. Read on to find out why.
AstraZeneca has good news on cancer treatment
Shares of AstraZeneca rose 9% after the pharmaceutical company said that one of its candidate drugs had extremely encouraging results in a phase 3 trial. AstraZeneca's Imfinzi treatment met a primary endpoint of progression-free survival in patients with locally advanced, unresectable stage 3 non-small cell lung cancer, and the company said that its drug was the first immuno-oncology medicine to show superior results. As a result, AstraZeneca is talking with regulators over plans to submit Imfinzi for approval for this indication, and in light of the fact that the company recently got accelerated approval from the U.S. Food and Drug Administration for Imfinzi for treating advanced bladder cancer, investors are more excited than ever about the potential for expanded uses of the drug.
Image source: Getty Images.
Globalstar climbs skyward as shareholders eye possible sale
Globalstar stock soared nearly 20% in the wake of reports that the satellite company might be seeking a bidder interested in acquiring it. Consolidation among communications companies has been fast and furious recently, and rumors of a possible sale of Globalstar have been circulating for a while. Given Globalstar's financial challenges, some see an acquisition as the best possible exit strategy for the company. With considerable competition in the broader telecom space and in satellite communications in particular, Globalstar will have to work hard to sustain its place in the industry if it can't find a potential partner to work with it going forward.
Snap bounces back
Finally, shares of Snap gained 6%. The move came after a much more precipitous 21% drop on Thursday following the social media company's first earnings report as a publicly traded company. Snap's revenue almost quadrupled from year-ago levels, but the company posted a huge loss of $2.2 billion, and both figures fell short of the expectations that investors had for Snap. In particular, its daily active user count of 166 million was especially discouraging. Yet on Friday, investors seemed to conclude that they had overreacted to the bad news, and some decided that the lower share price was a good opportunity to buy the stock on the cheap. Nevertheless, Snap still trades near its lowest levels in its short history as a public company, and it will need to step up its game going forward to avoid bigger disappointments.
Offer from The Motley Fool: The 10 best stocks to buy nowMotley Fool co-founders Tom and David Gardner have spent more than a decade beating the market. In fact, the newsletter they run, Motley Fool Stock Advisor, has tripled the S&P 500!*
Tom and David just revealed their ten top stock picks for investors to buy right now.
Click here to get access to the full list!
*Stock Advisor returns as of 5/1/2017.
Dan Caplinger has no position in any stocks mentioned. The Motley Fool has no position in any of the stocks mentioned. The Motley Fool has a disclosure policy.