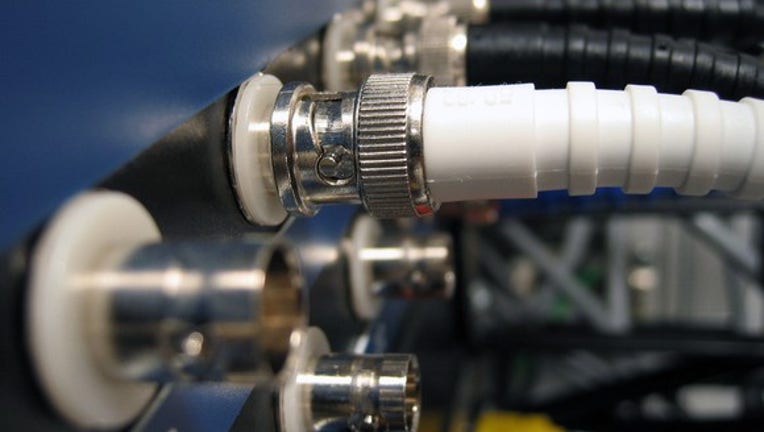 What happened
Shares of ARRIS International (NASDAQ: ARRS) jumped as much as 13.6% higher on Thursday morning following the release of a preliminary first-quarter report.
So what
In the first quarter, Arris' adjusted earnings fell 15% year over year to land at $0.40 per share. Revenue declined 8% to $1.48 billion. Both results came in near the top end of management's (admittedly gloomy) guidance for the quarter and left analysts flat-footed.
Image source: Getty Images.
Now what
The maker of set-top boxes, broadband modems, and back-end connection equipment for cable TV and broadband service providers saw a few unexpected deals come together right at the end of the quarter. That momentum is sticking with Arris in the second quarter. The order backlog and book-to-bill ratios sit at seasonally strong levels, pointing to solid revenue collection in the next few quarters.
"We expect the key technology trends that underpin our business -- fiber deep, DOCSIS 3.1, advanced wireless home networking, and 4K video -- to gain momentum and result in second-half growth," said Arris CEO Bruce McClelland in a prepared statement.
The pending $800 million buyout of the Ruckus Wireless and Brocade divisions from Broadcom (NASDAQ: AVGO) is expected to close in the third quarter.
Arris shares are still trading nearly 10% below the 52-week highs that were set just before February's fourth-quarter report. The stock looks undervalued at these prices, especially if the explosion of orders for broadband equipment in the second half of 2017 plays out as predicted.
Investors can still take a deeper look at Arris today -- you have not missed the boat by a long shot.
10 stocks we like better than ARRIS International PlcWhen investing geniuses David and Tom Gardner have a stock tip, it can pay to listen. After all, the newsletter they have run for over a decade, Motley Fool Stock Advisor, has tripled the market.*
David and Tom just revealed what they believe are the 10 best stocks for investors to buy right now... and ARRIS International Plc wasn't one of them! That's right -- they think these 10 stocks are even better buys.
Click here to learn about these picks!
*Stock Advisor returns as of May 1, 2017
Anders Bylund has no position in any stocks mentioned. The Motley Fool recommends Broadcom. The Motley Fool has a disclosure policy.