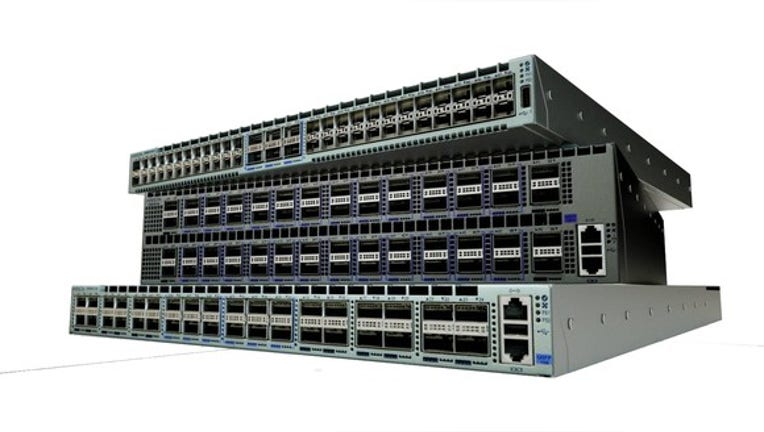 Image source: Arista Networks, Inc.
What happened
Shares of Arista Networks, Inc.(NYSE: ANET) were up 18.6% as of 11:30 a.m. EST Friday after the networking company released stronger-than-expected fourth-quarter 2016 results.
So what
Quarterly revenue climbed 33.6% year over year, to $328 million. Adjusted gross margin was 64.4% -- an improvement of 40 basis points from the same year-ago period -- and translated to adjusted net income of $77.5 million, or $1.04 per share, up from adjusted net income of $57.5 million, or $0.80 per share in last year's fourth quarter.
By comparison, Arista's most recent guidance called for revenue between $310 million and $320 million, with adjusted gross margin of 61% to 64%. And analysts, on average, were expecting lower adjusted earnings of $0.82 per share.
Arista CEO Jayshree Ullal elaborated, "2016 was indeed a historic year for Arista, as we exceededone billion dollarsin annual sales within two years of becoming a public company.Our customers are adopting cloud networking at an unprecedented pace."
Now what
For the current first quarter of 2017, Arista expects revenue between $320 million and $330 million, and adjusted gross margin between 61% and 64%. Of course, that doesn't preclude the scenario in which Arista is being conservative with its outlook. But Wall Street was only anticipating first-quarter 2017 revenue of $305.5 million.
In the end, from its relative outperformance in Q4 and encouraging forward guidance, there was nothing not like about this report from Arista Neworks. It's no surprise to see shares rallying today.
10 stocks we like better than Arista NetworksWhen investing geniuses David and Tom Gardner have a stock tip, it can pay to listen. After all, the newsletter they have run for over a decade, Motley Fool Stock Advisor, has tripled the market.*
David and Tom just revealed what they believe are the 10 best stocks for investors to buy right now... and Arista Networks wasn't one of them! That's right -- they think these 10 stocks are even better buys.
Click here to learn about these picks!
*Stock Advisor returns as of February 6, 2017
Steve Symington has no position in any stocks mentioned. The Motley Fool owns shares of and recommends Arista Networks. The Motley Fool has a disclosure policy.