Why Ariad Pharmaceuticals Stock Nearly Doubled in January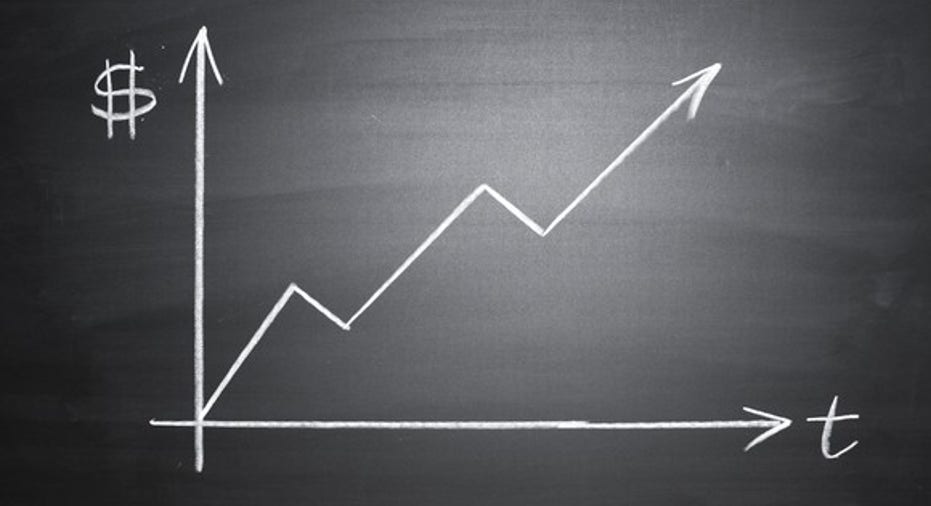 What happened
According to data fromS&P Global Market Intelligence, shares of the rare cancer specialist Ariad Pharmaceuticals (NASDAQ: ARIA) gained 92.5% last month after the company agreed to a$5.2 billion all-cash buyout offer from Japan'sTakeda Pharmaceutical (NASDAQOTH: TKPYY).
So what
This acquisition gives Takeda the FDA-approved leukemia drug Iclusig, along with the experimental anaplastic lymphoma kinase positive (ALK+)non-small cell lung cancer (NSCLC) drug candidate brigatinib, which is currently under review with the FDA as a later-line therapy.As Takeda's blockbustermultiple myeloma medicine Velcade is set to lose patent protection later this year, these two cancer drugs are expected to help soften the blow going forward.
Now what
Although Ariad has repeatedly been the subject of buyout rumors over the years, previous suitors have hesitated to pull the trigger for two not-so-secret reasons.
Image source: Getty Images.
First off, Ariad's management wanted a substantial premium -- relative to the market's former valuation -- in order to make a deal happen. Takeda, presumably because of Velcade's forthcoming patent expiration, was the only company seemingly willing to meet Ariad's hefty demands on the price front.
Second, Ariad's value to a potential buyer has been hard to pin down for a couple of reasons. In short, the company's value proposition depends on Ariad's ability to continue hiking Iclusig's already stately price tag on a regular basis andbrigatinib's ability to break into more lucrative lines of therapy in the ALK+ NSCLC setting later on down the road. Neither of these latent value drivers is a sure thing.
Given the somewhat speculative nature of this buyout, I think the key takeaway is that blood cancer drugs, in general, are going to remain a focal point of the ongoing merger and acquisition bonanza within the pharma space. Stay tuned.
10 stocks we like better than Ariad Pharmaceuticals When investing geniuses David and Tom Gardner have a stock tip, it can pay to listen. After all, the newsletter they have run for over a decade, Motley Fool Stock Advisor, has tripled the market.*
David and Tom just revealed what they believe are the 10 best stocks for investors to buy right now... and Ariad Pharmaceuticals wasn't one of them! That's right -- they think these 10 stocks are even better buys.
Click here to learn about these picks!
*Stock Advisor returns as of January 4, 2017
George Budwell has no position in any stocks mentioned. The Motley Fool has no position in any of the stocks mentioned. The Motley Fool has a disclosure policy.