Why Ariad Pharmaceuticals, Nevsun Resources, and Ctrip.com International Slumped Today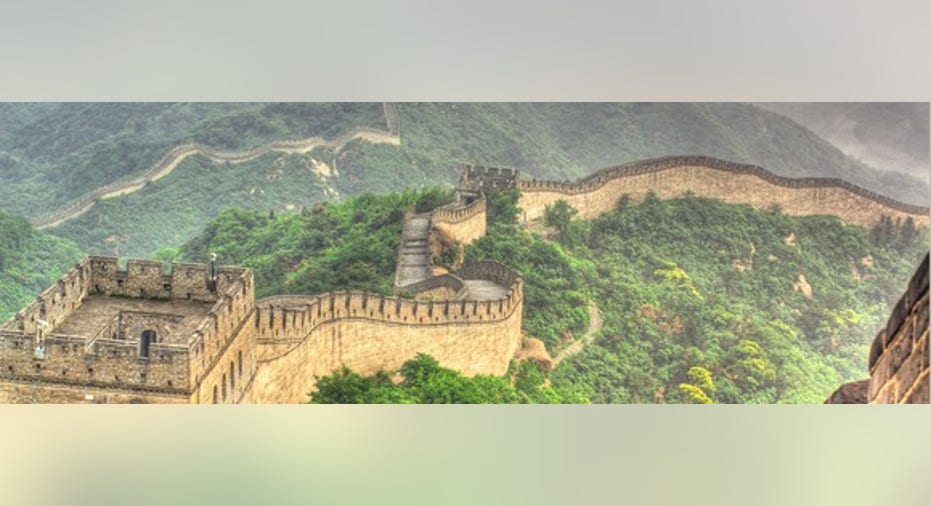 Image source: Ctrip.com International.
Friday was a relatively calm day for the stock market, which recovered from substantial losses early in the day to finish with much smaller declines. Major market benchmarks generally finished with losses of about a third of a percent. Even though substantial uncertainty remains on the global macroeconomic front, investors seem to be comfortable with the outperformance of the U.S. economy and its ability to remain resilient despite extensive foreign pressures. Nevertheless, not every individual stock was able to hold up to the pressure, and among the weaker performers on Friday were Ariad Pharmaceuticals , Nevsun Resources , and Ctrip.com International .
Ariad Pharmaceuticals dropped 6% despite initiating a new drug application submission for its development lymphoma treatment brigatinib. The company said that it had submitted the NDA to the Food and Drug Administration ahead of its originally anticipated plan, with the treatment having received both Breakthrough Therapy treatment as well as the orphan drug designation from the FDA for non-small cell lung cancer patients who are resistant to the anti-cancer drug crizotinib. Although this is just the first portion of what Ariad anticipates will be a rolling NDA submission, the company expects the process to be complete by the third quarter. From there, Ariad hopes for accelerated review as a result of its favorable FDA designations, and that could bring good news to investors sooner if the drug performs well.
Nevsun Resources fell 9% after the company said that it would increase the price for its offer to acquire industry peer Reservoir Minerals. The original deal involved Reservoir shareholders getting two Nevsun shares for every one Reservoir share they owned, along with a minimum cash consideration of a tenth of a cent. The new proposal added a cash payment of $2 (Canadian) per share, sending Reservoir's shares up more than 16%. With shareholders of both companies having approved the deal, the companies now expect that the deal will close as early as next week. Some investors believe that Nevsun overpaid for Reservoir, but the companies hope that by combining forces, they will gain from greater diversification and expertise in developing mineral wealth.
Finally, Ctrip.com International declined 4.5%, giving back all the positive momentum that the travel company gained following Wednesday evening's first-quarter financial report. The company reported strong growth in all of its main segments, with transportation revenue doubling from year-ago levels and accommodations, packaged tours, and corporate travel all showing impressive gains. The problem, though, is that expectations for the company remain extremely high, and anything short of full success could leave disappointed shareholders holding the bag and suffering further losses. Even though partnerships with fellow Chinese travel companies have eliminated some of the uncertainty in the industry, Ctrip.com still has work to do to consolidate its leadership position in China and to broaden its reach further across the globe.
The article Why Ariad Pharmaceuticals, Nevsun Resources, and Ctrip.com International Slumped Today originally appeared on Fool.com.
Dan Caplinger has no position in any stocks mentioned. The Motley Fool recommends Ctrip.com International. Try any of our Foolish newsletter services free for 30 days. We Fools may not all hold the same opinions, but we all believe that considering a diverse range of insights makes us better investors. The Motley Fool has a disclosure policy.
Copyright 1995 - 2016 The Motley Fool, LLC. All rights reserved. The Motley Fool has a disclosure policy.