Why Arena Pharmaceuticals Stock Is Surging Higher Today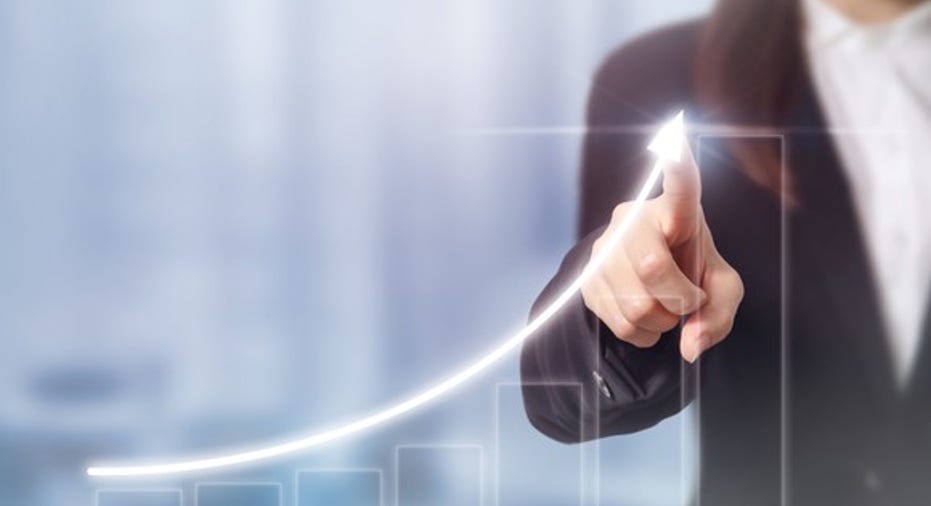 What happened
Shares of Arena Pharmaceuticals (NASDAQ: ARNA), a small-cap biopharmaceutical company,gained as much as 19.2% in early morning trading today. The catalyst behind this sizable move northward was the company's better-than-expected Q4 earnings report that hit the wires after the market closed yesterday. As of 12:53 p.m. EDT, Arena's shares had cooled off slightly, but were still up by 12.3%.
Image source: Getty Images.
So what
Arena's recent decision to amend its licensing agreement with Eisai Co. (NASDAQOTH: ESALY) for the anti-obesity pill Belviq triggered a much-needed $10 million payment during the fourth quarter, and is expected to lower the company's clinical costs by around $80 million over the next three years.
These two positive financial offshoots from this newly amended licensing deal with Eisai come at a critical time for Arena. Arena's cash position, after all, was starting to get dangerously low in light of the ongoing costs associated with developing both ralinepagforpulmonary arterial hypertension and etrasimod as a potential treatment forulcerative colitis. In short, Arena bought itself at least a little more time before it absolutely has to tap the public markets for cash.
Now what
Apart from Arena's modestly improved financial picture, the company also gave an extensive clinical progress report across its entire pipeline. The real headline item on the clinical front, though, is the status of Arena's midstage trials for ralinepag andetrasimod. The company is on track to report top-line data from both trials before the end of the year, which would go a long way toward clarifying Arena's value proposition to investors.
The downside is that Arena will still need to eventually raise cash sometime soon, perhaps before the middle of the year. And that's not especially great news for shareholders, given that the company's share price is currently hovering around $1.60.
The bottom line is that a large secondary offering -- at least one big enough to cover Arena's clinical expenditures for the next year -- would almost certainly push its share price below the $1 minimum bid requirement for the Nasdaq stock exchange, which suggests that a reverse split may be coming down the pike.
So while Arena appears to be close to turning the corner from a clinical standpoint, it might be wise to simply put this potential comeback story down as a watch list candidate for the moment.
10 stocks we like better than Arena PharmaceuticalsWhen investing geniuses David and Tom Gardner have a stock tip, it can pay to listen. After all, the newsletter they have run for over a decade, Motley Fool Stock Advisor, has tripled the market.*
David and Tom just revealed what they believe are the 10 best stocks for investors to buy right now... and Arena Pharmaceuticals wasn't one of them! That's right -- they think these 10 stocks are even better buys.
Click here to learn about these picks!
*Stock Advisor returns as of February 6, 2017
George Budwell has no position in any stocks mentioned. The Motley Fool has no position in any of the stocks mentioned. The Motley Fool has a disclosure policy.