Why Are Investors Pouring Hundreds of Millions of Dollars Into DryShips Inc. and Its Rivals?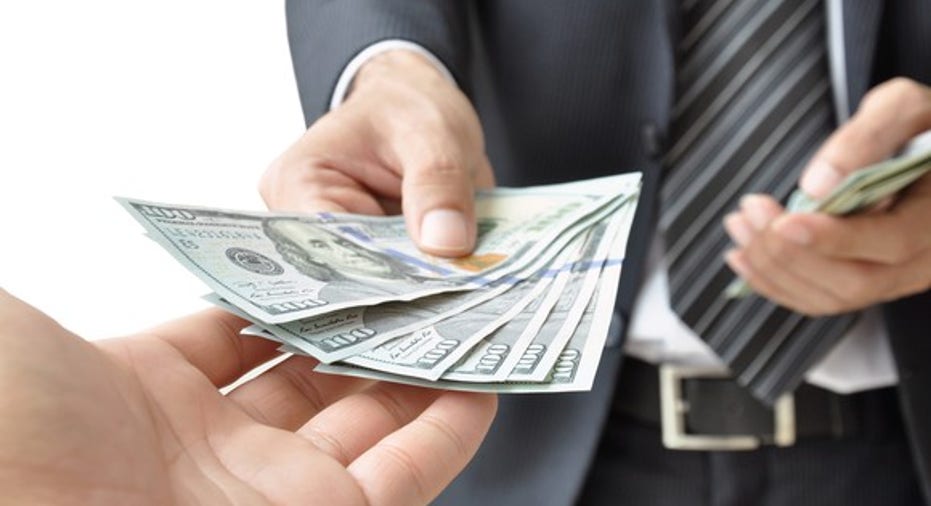 Private investors seem to be betting big that the shipping industry is about to mount a turnaround. That's evident after dry bulk shippers DryShips (NASDAQ: DRYS), Star Bulk Carriers (NASDAQ: SBLK), and Eagle Bulk Shipping (NASDAQ: EGLE) all completed private placement offerings with a series of sophisticated investors in recent months. That cash gives each company a war chest to go out and make deals at what appears to be the low point of the market cycle. These are bold bets, to say the least, with the potential to pay off big-time or to fail spectacularly.
Tapping private capital
Eagle Bulk Shipping was one of the first shippers to announce that it had secured outside capital last December. The company noted in mid-December that it had entered an agreement with various institutional and other wealthy investors for a private placement of common stock, raising nearly $100 million, which it planned to use for the acquisition of dry bulk vessels. That equity issuance followed on the heels of two deals by the company to acquire ships, ending a six-year acquisition drought for Eagle Bulk Shipping.
Image source: Getty Images.
DryShips followed it a few weeks later, announcing that the company had signed a deal to sell stock to an unaffiliated investment company. Under the terms of that deal, DryShips could raise up to $200 million in equity over the course of the next two years, to rebuild its depleted fleet after spending much of the past few years jettisoning assets to repay debt. That said, the company would go on to raise the full amount a month later after finding a deal to diversify its fleet.
Meanwhile, earlier this year Star Bulk Carriers signed agreements with Oaktree Capital Group (NYSE: OAK) and another investment group for a private placement. Under the terms of the agreement, Star Bulk Carriers raised $51.5 million, which it intended to use for general corporate purposes. This transaction was the second one Star Bulk completed over the past few months, with it also raising cash from Oaktree Capital and other investors last September.
A once-in-a-lifetime opportunity?
One thing all three of the recent transactions have in common is that these were private placements with more sophisticated investors like private equity funds or wealthy investors, instead of a secondary stock offering to public investors. These companies likely did this for two reasons. First, a public offering could have sent their stock prices plunging, because it would have caused a massive increase of new supply on the market. Another reason why these companies likely went the private route is that these sophisticated investors saw an opportunity to earn handsome returns if the shipping sector starts to rebound.
Image source: Getty Images.
There's growing optimism that a turnaround in the shipping sector could be just around the corner. For example, the CEO of Eagle Bulk stated in the company's third-quarter earnings release that there were "tentative signs of a recovery in charter rates." That's one reason that the company made its first acquisitions in six years toward the end of last year, and raised capital to make even more deals.
DryShips, likewise, sees the current market as ripe with opportunity. Late last year its CFO stated that "we believe that given where we are in the cycle in both the tanker and dry bulk markets, we are faced with a unique entry point to acquire vessels in these sectors at historic low prices." Shortly after making those comments, the company would deploy a portion of its capital into the gas carrier market, agreeing to acquire one vessel and signing an option to buy up to three more, giving it a stepping stone to further expansion. The company chose that route because these ships had already locked up long-term time charters at above-market rates, which mitigates its risk. However, DryShips apparently still has its eyes on other deals, with its CEO stating in the company's recent fourth-quarter earnings release that it was now in a "unique position to opportunistically acquire vessels at prices close to historic lows," thanks to its ability to raise equity capital.
Investor takeaway
Expectations are on the rise that the shipping sector is nearing a bottom, which has private investors willing to take the plunge and pour money into the space, so that shippers can bulk up their fleets to capture higher rates as conditions improve. If those rising prices do materialize, these bold bets could pay off because shippers would earn lucrative returns on these investments.
That said, these shipping companies don't have a good track record of allocating capital, as overexpansion in prior years caused rates to plunge, obliterating investor capital. Any investors looking to jump aboard need to realize that there is a real risk they could lose their entire investments if rates don't improve.
10 stocks we like better than DryShipsWhen investing geniuses David and Tom Gardner have a stock tip, it can pay to listen. After all, the newsletter they have run for over a decade, Motley Fool Stock Advisor, has tripled the market.*
David and Tom just revealed what they believe are the 10 best stocks for investors to buy right now... and DryShips wasn't one of them! That's right -- they think these 10 stocks are even better buys.
Click here to learn about these picks!
*Stock Advisor returns as of February 6, 2017
Matt DiLallo has no position in any stocks mentioned. The Motley Fool recommends Oaktree Capital. The Motley Fool has a disclosure policy.