Why Arcos Dorados, International Game Technology, and Primero Mining Jumped Today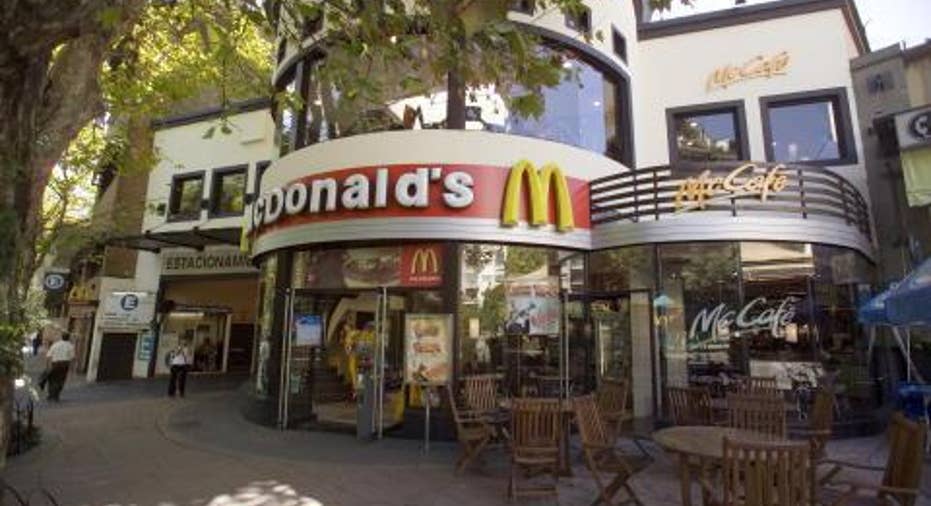 Image: Arcos Dorados.
Investors breathed a sigh of relief on Wednesday after the Federal Reserve's latest meeting of its Open Market Committee chose to hold off on raising short-term interest rates any further. The central bank committee cited concerns about risks in the global economy for pursuing a less-aggressive path toward normalizing interest rates, yet it also pointed to what it saw as a moderate pace of expansion in the domestic economy despite those global pressures.
Given the perceived ability for the Fed to hold off on rate hikes due to low inflationary pressures, investors bid up major-market benchmarks modestly, and the Dow finished with a gain of almost 75 points. Among the best-performing stocks Wednesday were Arcos Dorados , International Game Technology , and Primero Mining .
Arcos Dorados climbed 13% after the fast-food franchisee in Latin America released its fourth-quarter financial report Wednesday morning. The company reported a 16% drop in revenue in dollar terms, but when you exclude the Venezuelan market, and compare figures on an organic basis excluding currency and special items, Arcos Dorados reported a nearly 11% gain in its top line.
Comparable sales systemwide rose during the quarter by 12%, capping a year in which the company came close to posting double-digit percentage growth in comps for the entire period. "We remain confident in the long-term potential of the McDonald's brand in Latin America," CEO Sergio Alonso said, and "while we expect some of our larger markets to continue facing headwinds in 2016, our focus remains on executing against our strategy."
International Game Technology rose 7% in the wake of its announcement Wednesday morning that a subsidiary of the company would bid for a lottery concession in Italy. The Lottomatica unit of IGT will join forces with Italian Gaming Holding, Arianna 2001, and Novomatic Italia to compete for the right to work on the Italian Lotto, and Lottomatica would act as the principal operating partner if the license were awarded to the consortium. With International Game Technology also scheduled to release its latest quarterly results on Thursday morning, investors are hoping that their current high hopes for the lottery service provider and gaming-machine manufacturer will pan out in the long run.
Finally, Primero Mining gained 12.5%. The gold-mining company released its year-end mineral reserves and resources report, which included increases in some key figures. Measured and Indicated gold resources came in at 3.1 million ounces of gold and 88.3 million ounces of silver, and total Inferred Mineral Resources added another 1.2 million gold ounces and 77.1 million silver ounces.
In particular, Primero was pleased about its initial estimate on resources at its Black Fox Froome Zone property, which includes indicated resources of 43,000 gold ounces and inferred resources of another 129,000 gold ounces. With confidence that Froome will continue to grow, Primero is taking full advantage of the recent bounce in gold prices.
The article Why Arcos Dorados, International Game Technology, and Primero Mining Jumped Today originally appeared on Fool.com.
Dan Caplinger has no position in any stocks mentioned. The Motley Fool owns shares of Arcos Dorados. Try any of our Foolish newsletter services free for 30 days. We Fools may not all hold the same opinions, but we all believe that considering a diverse range of insights makes us better investors. The Motley Fool has a disclosure policy.
Copyright 1995 - 2016 The Motley Fool, LLC. All rights reserved. The Motley Fool has a disclosure policy.