Why Apple Stock Dropped 14% in April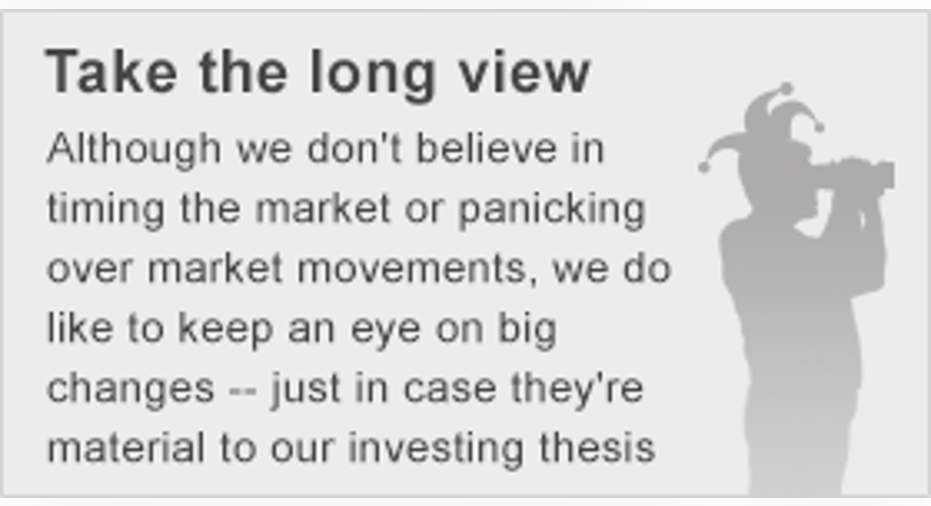 Image Source: Apple.
What: Shares of Apple slumped 14% in April, according to data provided byS&P Global Market Intelligence. Much of the decline was driven by the company's second-quarter report, which featured a steep revenue decline, weak guidance, and the first ever year-over-year drop in iPhone sales.
So what: Apple reported first-quarter revenue of $50.6 billion, down 12.8% year over year and more than $1 billion below the average analyst estimate. iPhone unit sales tumbled 16% year over year to 51.2 million, while iPhone revenue dropped 18% due in part to a decline in average selling price. iPhone ASP was $642 during the second quarter, down from $691 during the first quarter.
Sales of both iPads and Macs were also weak during the second quarter. iPad unit sales fell 19% year over year to 10.3 million, with revenue also slumping 19%. Meanwhile, Mac unit sales dropped 12% to 4 million, driving a 9% revenue decline. Apple's services business was strong, growing revenue by 20% to $6 billion, and sales of Other Products, which include the Apple Watch, jumped 30% year over year to $2.2 billion.
Apple reported earnings of $1.90 per share, down from $2.33 per share during the prior-year period and $0.10 lower than analyst expectations. Lower revenue and higher R&D costs led to the earnings decline, while share buybacks helped soften the blow on a per-share basis. Apple's diluted share count dropped 5% year over year, driven by the company's massive capital return program.
Apple's guidance for the third quarter also left a lot to be desired. The company expects revenue between $41 billion and $43 billion, well below analyst expectations of $47.3 billion. At the midpoint of that range, third-quarter revenue would decline by about 15% year over year.
Now what: Investors were expecting a decline in iPhone sales during the second quarter, but the size of the decline was a surprise. Apple's guidance calls for the pain to continue, and investors will need to wait until the next major iPhone launch, presumably later this year, before it becomes clear whether the iPhone growth story is truly over.
Apple still has a tremendous amount of cash, and the company's buyback authorization now sits at a staggering $175 billion. But with iPhone, iPad, and Mac sales all declining during the second quarter, and with guidance calling for more of the same during the third quarter, investors are no longer in love with Apple.
The article Why Apple Stock Dropped 14% in April originally appeared on Fool.com.
Timothy Green has no position in any stocks mentioned. The Motley Fool owns shares of and recommends Apple. Try any of our Foolish newsletter services free for 30 days. We Fools may not all hold the same opinions, but we all believe that considering a diverse range of insights makes us better investors. The Motley Fool has a disclosure policy.
Copyright 1995 - 2016 The Motley Fool, LLC. All rights reserved. The Motley Fool has a disclosure policy.